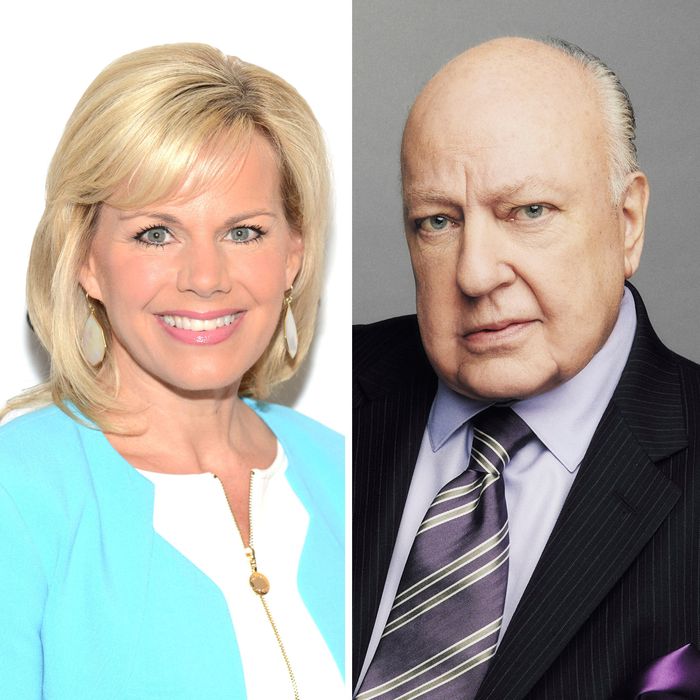 Carlson and Ailes.
Photo: Noam Galai; Getty Images; Wesley Mann/FOX
Former Fox News anchor Gretchen Carlson and 21st Century Fox have reached a reported $20 million settlement to end her sexual-harassment lawsuit against former Fox chief Roger Ailes. The settlement includes an apology from 21st Century Fox.
The news of the settlement was first reported by Vanity Fair.
Contrary to initial reports that Ailes would pay a portion of the sum personally, 21st Century Fox now confirms that it is funding the settlement.
Carlson's July 6 lawsuit set off a chain of events that led to Ailes's ouster just 15 days later.
Ailes has repeatedly denied the allegations, but the settlement makes it clear that 21st Century Fox believed Carlson had a strong case (she had secretly recorded Ailes making harassing comments for more than a year). In a statement, 21st Century Fox said: "We sincerely regret and apologize for the fact that Gretchen was not treated with the respect and dignity that she and all our colleagues deserve."
Carlson said in a statement that she wants to move on. "I am gratified that 21st Century Fox took decisive action after I filed my complaint," she said in the announcement. "I want to thank all the brave women who came forward to tell their own stories and the many people across the country who embraced and supported me."
Carlson's settlement doesn't end the sexual-harassment scandal for Fox. This morning, Fox News announced Greta Van Susteren was leaving the network and will be replaced by Brit Hume until the election. Fox's media correspondent Howard Kurtz reported Van Susteren left after asking to renegotiate her contract. But a source close to Van Susteren disputed this, telling me Van Susteren left because "she is troubled by the culture" Ailes built. On September 1, Van Susteren notified Fox that she was exercising a clause in her contract that allows her to leave Fox if Ailes is no longer running the channel.
Over the summer, Van Susteren took flak for casting doubt on Carlson's claims. The source says Van Susteren did not know about Ailes's alleged harassment at that point.