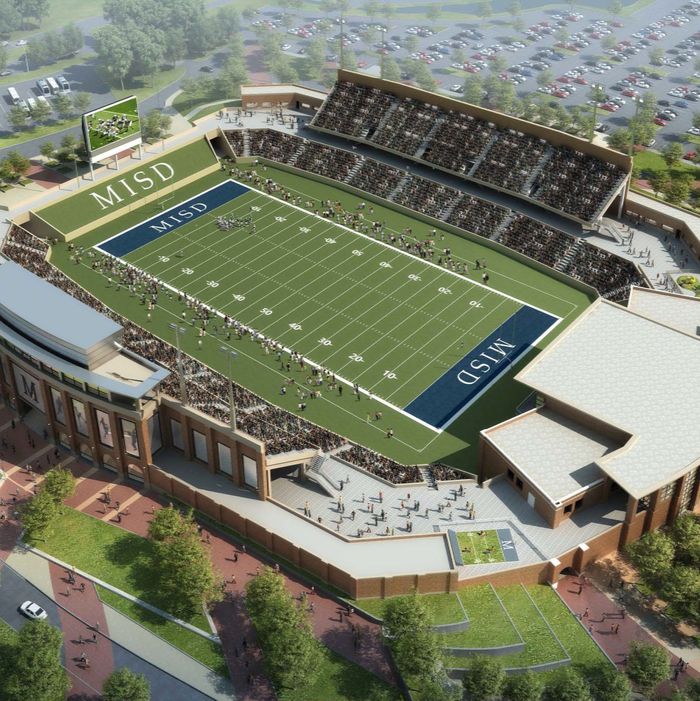 A rendering of the new $70 million stadium in McKinney, Texas.
Photo: McKinney Independent School District
A ritzy Dallas suburb is spending $70 million to build a new high-school football stadium because, as the Los Angeles Times reports, "the students deserve it." Also because a town nearby just built a $60 million stadium.
Most of the people in McKinney, Texas, where the median household income is $83,000, support this colossal waste of money, which was the biggest part of a $220-million bond package approved by 62 percent of voters in May. The 12,000-seat stadium will be home to an artificial turf playing surface 55-foot-wide, high-definition video screen, which will be bigger than the biggest screen in a handful of NFL stadiums.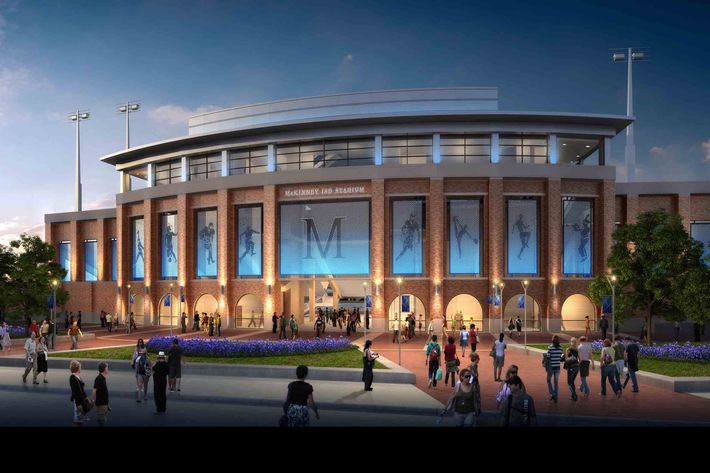 A spokesman for the school district justified the price tag, telling the Times that wealthy communities need amenities to attract home buyers, and a high-school stadium, which will cost twice as much as Shea Stadium did when it was built, is one of those amenities.
In unrelated news, a study released earlier this month found that there are 294,650 people living in poverty in Dallas — nearly twice the population of McKinney.