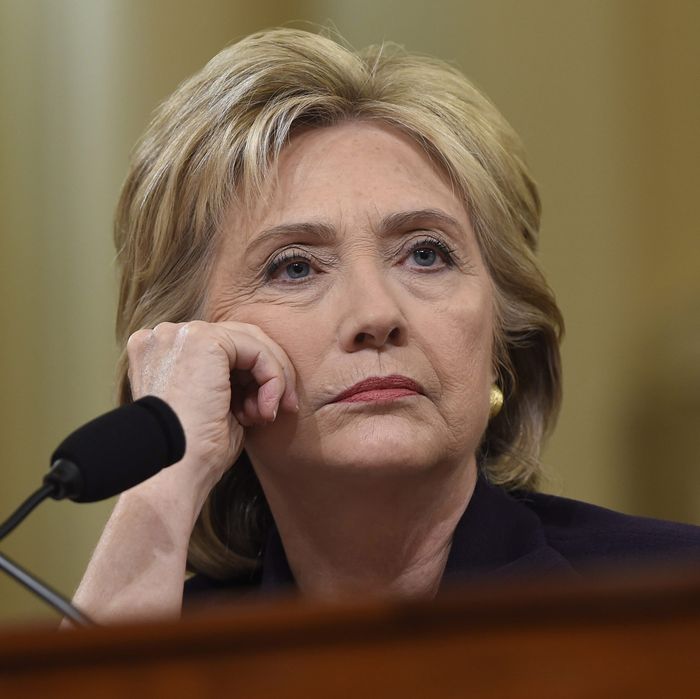 Photo: Saul Loeb/AFP/Getty Images
Paul Combetta, the computer specialist who deleted emails from Hillary Clinton's private server, appears to have asked Reddit users for advice on hiding the email address of a "VERY VIP" on "a bunch of archived email[s]."
Posted by a user named Stonetear on July 24, 2014, the now-deleted message, which has been archived, says, "Basically, they don't want the VIP's email address exposed to anyone, and want to be able to either strip out or replace the email address in the to/from fields in all of the emails we want to send out." The New York Times reported the existence of Clinton's private email server in March 2015.
On Sunday night, a Twitter user posted evidence linking the user Stonetear to Combetta, who was granted immunity earlier this month in the investigation of Clinton's personal email fiasco. It's largely circumstantial, but it's also hard to deny. The email address stonetear@gmail.com is publicly linked to Combetta, and the Google Account profile pic for the address looks like him, as Motherboard points out. Also, the website combetta.com is registered to the email address, and an Etsy user named Paul Combetta also goes by the alias Stonetear.
All of this was enough to get the attention of the House Oversight Committee, which is reviewing the Reddit post, according to Representative Mark Meadows, chairman of the Government Operations subcommittee.
Meadows told The Hill that the timing of the post, which came a day after the House Benghazi Committee reached an agreement with the State Department to see Clinton's emails, "was troubling."
"If it is determined that the request to change email addresses was made by someone so closely aligned with the Secretary's IT operation as Mr. Combetta, then it will certainly prompt additional inquiry," he added.