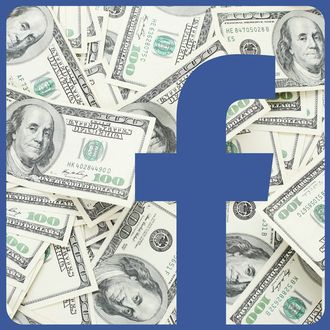 Facebook went public back in 2012, which probably didn't mean a whole lot for your social-network experience, but was a pretty big deal for a select few investors and employees. Like an approximately millions and billions of dollars kind of big deal. Since then, Facebook's gone on to make a few other lucky folks very, very rich, largely thanks to well-timed acquisitions.
But what are they doing with all that dough? Last night, news broke that Palmer Luckey (the founder of Facebook-owned VR company Oculus) had been spending his hard-earned cash on funding an anti-Hillary political group based on memes. What about his peers?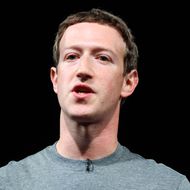 Co-founder and CEO
Net Worth: $55.8 Billion
Enemies: Disease
Notable Spending: Just this week, Zuckerberg and his wife, Priscilla Chan, announced that they plan on curing disease. Like, all of them! Over the next decade, Zuck and Chan have pledged to donate $3 billion to "cure all disease." Sounds like a great plan, especially when you compare $3 billion to NIH's annual budget of $30 billion. Also, he recently paid to have a giant wall put up around his Hawaiian home. Which really pissed off his neighbors.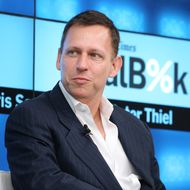 Early investor, board member
Net Worth: $2.7 Billion
Enemies: Free press, laws, death
Notable Spending: Thiel is a prolific philanthropist, but his most notorious venture so far involved secretly (and then not so secretly) funding wrestler Hulk Hogan's lawsuit against Gawker Media, which had criticized Thiel's hedge fund and publicized that Thiel is gay. The money was well spent, from Thiel's point of view, since Gawker Media declared bankruptcy earlier this year and was purchased by Fusion and renamed Gizmodo Media Group. In addition to his anti-blog crusade, Thiel's spent money on floating libertarian paradises with the Seasteading Institute and attempted to pay people to not go to college. Most fascinating, he's also hung up on the idea of living forever, and had expressed interest in parabiosis, in which an older person is injected with the blood of a younger person. Being a billionaire sounds fun!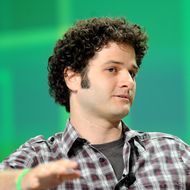 Co-founder
Net Worth: $10.3 Billion
Enemies: Donald Trump
Notable Spending: Moskovitz, unlike Luckey and Thiel, would prefer that Donald Trump not end up in the White House. He donated $20 million to Democratic groups this year, including the Hillary Victory Fund — an enormous sum of money that makes him the second-largest donor this election cycle by disclosed donations. No word on if any portion of those millions were put toward meme promotion. We can only hope they paid for that Pepe explainer.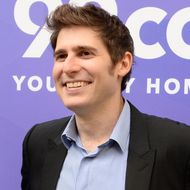 Co-founder
Net Worth: $7.6 Billion
Enemies: Paying taxes
Notable Spending: Saverin, who renounced U.S. citizenship to avoid U.S. taxes, founded private-equity firm Velos Partners in 2013. Among the firm's investments: Hampton Creek, home of the world's only Big Mayo scandal.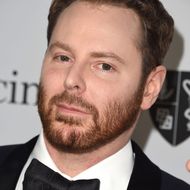 Investor
Net Worth: $2.4 Billion
Enemies: Allergies
Notable Spending: Parker recently pledged $24 million to Stanford to build a medical-research center. But Parker isn't quite so hubristic to say he can cure all diseases. No, he just wants to cure all allergies.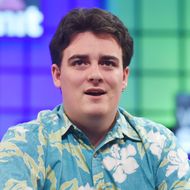 Founder of Oculus Rift, which Facebook acquired for $2 billion in 2014
Net Worth: $700 Million
Enemies: Hillary Clinton, undank memes
Notable Spending: Luckey was recently revealed as the money behind the Nimble Foundation, a social welfare 501(c)4 nonprofit dedicated to shitposting in real life in support of Donald Trump's run for president. So in other words: funding dank memes. As for how he got wrapped up in the meme business, Luckey told the Daily Beast, "It went along the lines of 'Hey, I have a bunch of money. I would love to see more of this stuff.'" Stuff.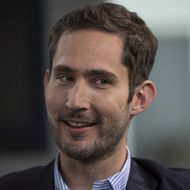 Founder and CEO of Instagram, acquired by Facebook for $1 billion in 2012
Net Worth: $1.1 Billion
Enemies: Snapchat
Notable Spending: Systrom's 2015 masquerade wedding (held on Halloween, because why not?) looked like some good, clean, expensive fun.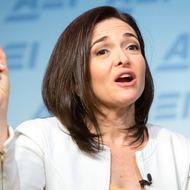 Chief Operating Officer
Net Worth: $1.44 Billion
Enemies: Leaning out
Notable Spending: Sandberg donated $31 million worth of Facebook stock in 2015 to charities, including Lean In, the nonprofit Sandberg founded to help women in the workplace.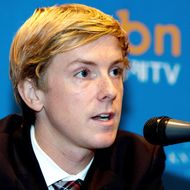 Co-founder
Net Worth: $450 Million
Enemies: Republicans, a changing publishing industry
Notable Spending: Most memorably, Hughes purchased The New Republic magazine for a reported $2.1 million in a dramatic move that inspired many, many think pieces; this year, Hughes sold TNR in a slightly less dramatic move that inspired many, many think pieces. Meanwhile, he also helped fund his husband Sean Eldridge's run for Congress in 2014, which Eldridge lost by 29 points.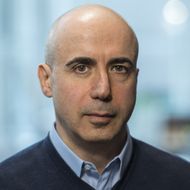 Investor
Net Worth: $2.9 Billion
Enemies: Luddites, technophobes
Notable Spending: Milner's spent a lot of money on aliens. Or rather, the pursuit thereof. In 2015, he donated $100 million to Breakthrough Listen, an organization devoted to finding "evidence of civilizations beyond Earth." (Along with Milner, Stephen Hawking and Mark Zuckerberg round out the organization's board of directors.) He also funds the Breakthrough Prizes, dedicated to advances in various scientific categories.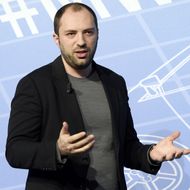 Co-founder of WhatsApp, acquired by Facebook for $22 billion in 2014, Board Member
Net Worth: $8.7 Billion
Enemies: Closed software
Notable Spending: Koum has about $550 million in a fund dedicated to charitable giving, but doesn't seem to have given much of it out yet. He has given $1 million to the FreeBSD Foundation, dedicated to open-source software.