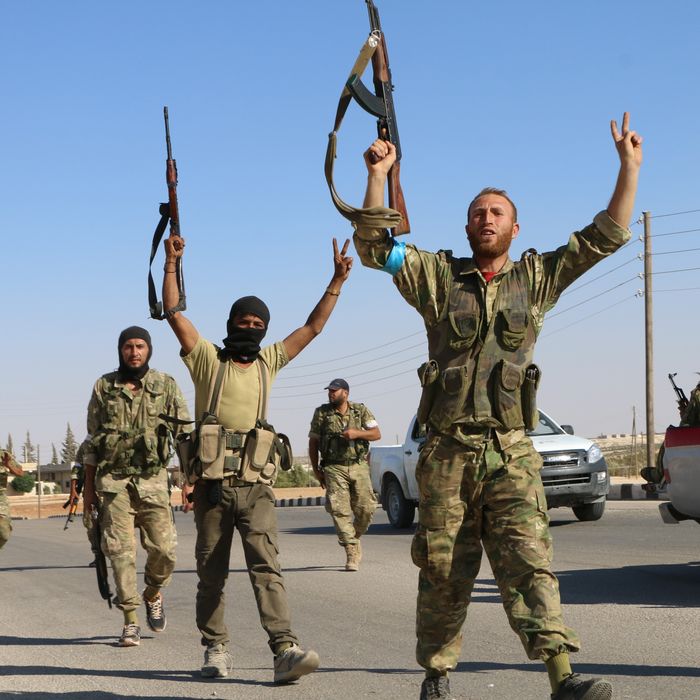 Free Syrian Army soldiers celebrate after expelling ISIS from the northern Syrian border area near the town of Jarablus.
Photo: Anadolu Agency/Getty Images
As of Sunday, ISIS no longer controls any territory along the Syrian-Turkish border, after advances by Turkish forces and their Syrian rebel allies, according to Turkish authorities and the Syrian Observatory for Human Rights. The Associated Press reports that this means ISIS's self-labeled caliphate in Syria and Iraq is now sealed off from the outside world, with opposing forces surrounding it on all sides, and its outside supply lines for foreign fighters, weapons, and ammunition cut. ISIS had held territory in the border region for more than two years, and it's not the only ground the Islamic militant group has now lost, having recently been expelled from Fallujah, Iraq, and Manbij, Syria, as well.
CNN reports that the Turkish military says it has hit well over 300 ISIS targets since sending its troops south of the border on August 24 to repel ISIS forces as well as U.S.-backed Kurdish rebels in northern Syria.