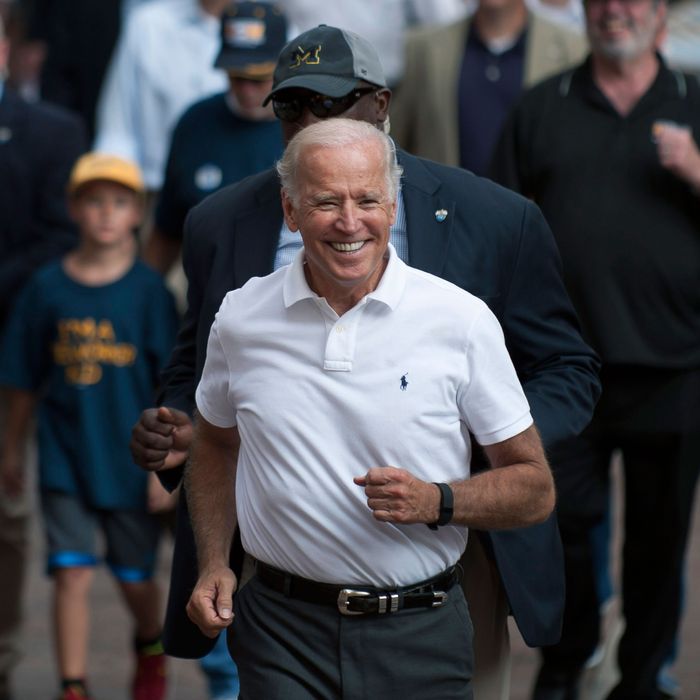 Photo: Jeff Swensen/Getty Images
Seventy-three-year-old U.S. vice-president Joe Biden has issued a challenge to 70-year-old Republican presidential candidate Donald Trump that makes the two men sound like a couple of 12-year-olds.
While speaking to reporters in South Carolina, Biden was asked to chime in on Trump's claims of perfect health and unlimited stamina. He's not buying it. "I'd like to jog with him. I don't think he could keep up," Biden said, before ripping off his Fila tearaway pants and putting on his Walkman.