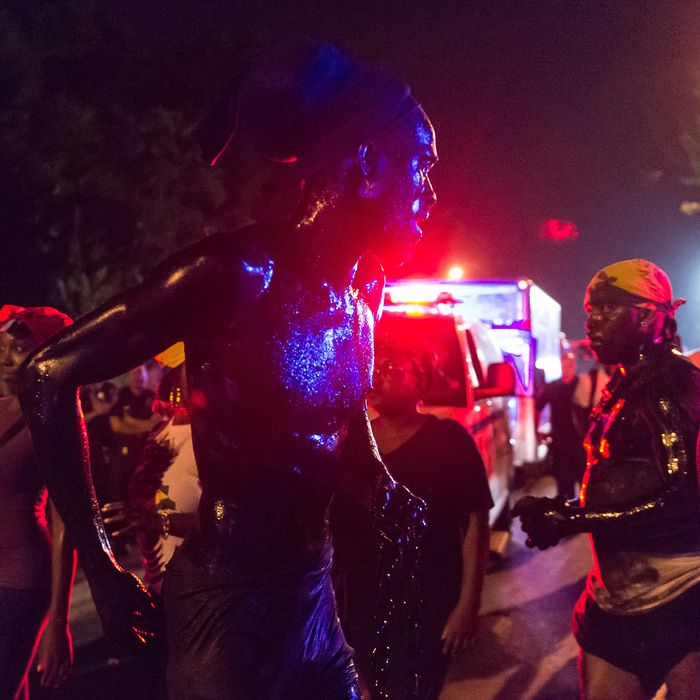 J'ouvert Parade on September 7, 2015.
Photo: Wendell Teodoro/Getty Images
This year's J'Ouvert festival turned bloody again, with two people killed and at least four others wounded in shootings or stabbings in the predawn hours before the annual West Indian Day parade on Labor Day. Hours later, Mayor Bill de Blasio told reporters that "all options are on the table" after heightened NYPD security measures failed to stem the violence.
Mayor Bill de Blasio said Tuesday that one of those options won't be cancelling the festival that about 250,000 people attend every year. "J'Ouvert will continue," the mayor said. "It's an event that's very important to the community … But we're going to look at every conceivable way to make it safer."
So far, NYPD has made one arrest in connection to one of this year's homicides, 20-year-old Reginald Moise, who is accused of firing the bullet that struck and killed 22-year-old Tiarah Poyau. According to the New York Post, a man approached Poyau on the street with friends and starting grinding against her. Poyau reportedly told the man to "get off." He allegedly took out a gun and aimed it at her. Friends of Poyau's heard a gunshot and saw her on the ground, says the Post.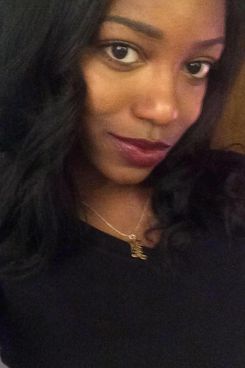 Based on the police's initial investigation, Moise tried to stash the gun at a friend's house, but not before firing off two shoots into the walls of the apartment, shattering a mirror. When police arrested him, he had a cut on his hand, bandaged with a flag. Initial ballistics testing linked the shell casings near the festival crime scene with those in Moise's friend's apartment, reports the New York Times.

Police arrested Moise for drunk driving after he crashed into three cars a few hours after the shooting Monday morning. Moise reportedly told detectives that he didn't think the gun was loaded; he also allegedly told a friend before his arrest, "I think I shot somebody on the parade route."
The other fatality, 17-year-old Tyreke Borel, was shot in the chest about a half-hour before Poyau's murder. Police do not think the two deaths are related, and are still searching for suspects. Borel was sitting on a bench when he was shot. A 72-year-old woman was also injured in the crossfire. Borel's mom warned her son to stay away from the festival, she told the New York Daily News. "He was just a lovely child who wanted to enjoy the Labor Day. I told him to be safe. But he's 17. He didn't want to stay home." Borel was set to begin his senior year of high school this week. He will be buried back in his native Trinidad.
The deaths come after the NYPD doubled the number of officers on patrol during the celebrations and installed about 200 overhead lights this year, new security measures introduced after two people were also murdered last year, including an aide to Governor Andrew Cuomo. Carey Gabay was shot in the head after reportedly being caught in the crossfire between two rival gangs. "We took a lot of measures this year," de Blasio said. "We have to take even more."
Local Brooklyn leaders are also debating the future of the festival. State Assemblyman Walter T. Mosley wrote on Facebook, that "after long consideration, it is with a heavy heart that I call on a suspension of the J'Ouvet celebration." He explained that "this celebration of cultural heritage" has "unfortunately become synonymous with gun violence." Brooklyn borough president Eric Adams pushed back against calls for cancellation, saying J'Ouvert will continue, even if the city tries to put the event on hold. "Our job is to control that," he said, "and make it safe."