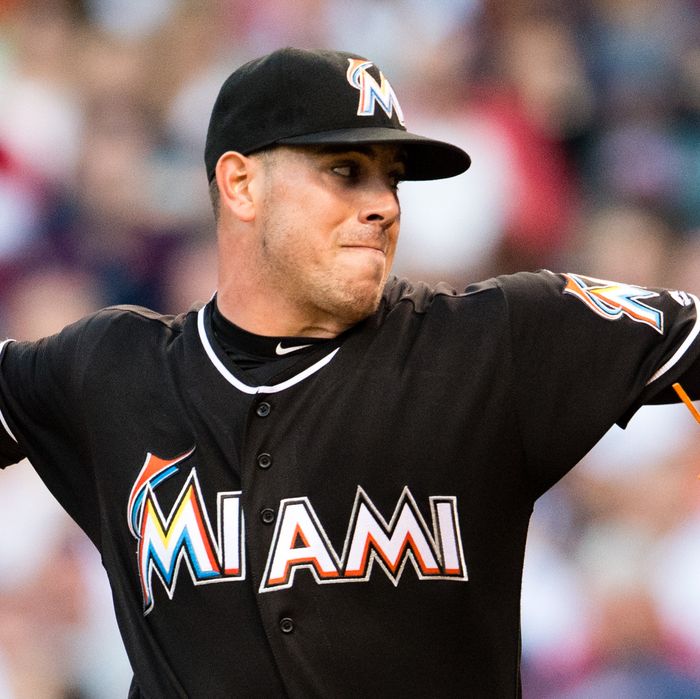 José Fernández pitching during a start in early September.
Photo: Jason Miller/Getty Images
The Miami Marlins' José Fernández, one of the best pitchers in Major League Baseball, has been killed in a boating crash, the team announced. The Miami Herald reports that the 24-year-old pitcher was among three people who died early Sunday morning when a 32-foot boat crashed into a jetty off of Miami Beach. The Marlins ace, who was the National League rookie of the year in 2013, was scheduled to make his final start of the season on Sunday. That game, against the Atlanta Braves, has been cancelled.

ESPN reports that the two-time All-Star had just announced last week that his girlfriend was pregnant. Fernández emigrated to the U.S. from Cuba in 2008 after three failed defection attempts, was drafted by the Marlins in 2011, and had just become a U.S. citizen last year.
Following the news, many began memorializing Fernandez via social media: