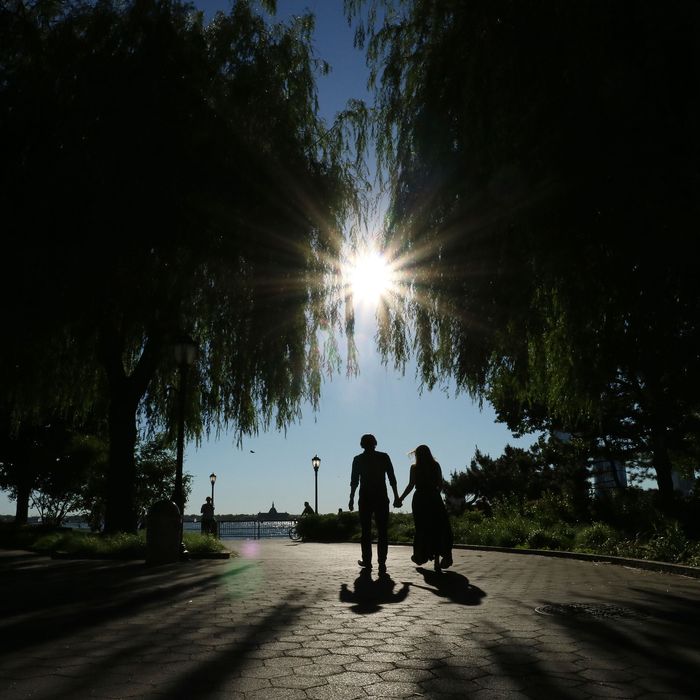 Summer's last hurrah.
Photo: Gary Hershorn/Getty Images
Fall officially starts on Thursday. Outside, the weather does not feel like it. Temperatures in and around the city are hovering in the low-to-mid-80s — about ten degrees above the average high (72 degrees) this time of year.
The August-like weather helped the area tie and break a few records, per the National Weather Service.
So far this month, New York City's temperatures are about 4.5 degrees higher than the average September. But this week might actually be summer's last hurrah. Friday will be the grand finale – temperatures in the mid-to-high-80s are expected — and then, boom, in comes a cold front from Canada and suddenly it's sweater weather. Highs will barely crack the 70s on Saturday and maybe not at all on Sunday.
The pumpkin-spice-latte weather will last into the work week.