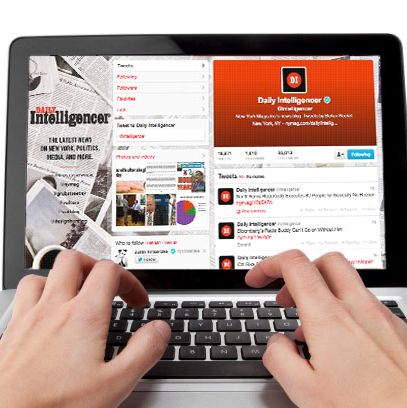 Welcome back to the New York Magazine Competition. On alternate Mondays, we lay out a challenge and offer sample responses. Enter in the comments section, or on Twitter with the hashtag we've provided, and the editors will select a winner. Criteria are highly subjective, but heavily retweeted and favorited posts will have an advantage. The prize is a year's subscription to New York in print or a two-year subscription to the iPad edition (winner's choice). Full rules are here.
COMPETITION NO. 77: "LOSE A T." Please alter a title thus, and redefine it accordingly. For example:
UPPERWARE: Dental appliance that stays fresh for days.

HENRY IV, PAR I: Untold story of royal golfing.

NAIVE SON: "Racism? That's ancient history."

Enter on Twitter with the hashtag #loseaT, or in the comments thread below, by September 22.
RESULTS OF COMPETITION NO. 76, "I'M NOT A POLITICIAN," in which you were to contribute a name and slogan for an outsider candidate.
HONORABLE MENTION TO:
Melania Knauss: Change We Can Believe In
—BJAMCOB
Gene Wilder: Come with me, and we'll be in a world of pure imagination!
—BobKopac
Aretha Franklin: Because America Needs a Little Respect
—ragman1940
Tim Gunn: It's time to make it work.
—@debfreedman1

BUBBIE: What's not to like?
— BKoplow

Severus Snape : Always.
—BENLINUS99
Ben-Hur: I'm with Hur.
—kaboomm
Bruce Springsteen: Born to Run
—‏@JoshuaBeckmanMD

Ryan Lochte: I'm Not Doing Anything Else Right Now!
—Albacorps
John McEnroe: I'm Here to Serve
—Lexxman
Satan: You've seen worse!
—rmtmiller
Jeff Bridges for President or Prez or Prezzer or El Prezzerino if you're not into the whole brevity thing.
—HudsonRiver
Willie Nelson: A Chicken And Lots Of Pot!
—3North
Daenerys Targaryen: Or Else…
—ggreg
Tom Brady: End Inflation Without a Trace
—rbison
God: Because he says so.
—lessadoabouteverything
Bernie Madoff: Hey, You Voted For Trump
—RealityCzech
AND THE WINNER IS:
Mona Lisa: : )
—clippityclop