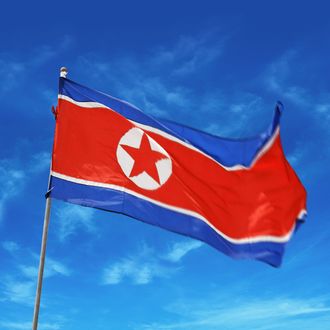 Photo: narvikk/Getty Images
North Korea is notoriously controlling about what happens online and which websites its citizens can access. (Unless you happen to be a YouTuber who thinks the country is just misunderstood. Then the internet is your propagandistic oyster.) But on Tuesday night, the rest of the world got a glimpse into the North Korea Wide Web, after the websites hosted on the nation's servers were suddenly made public. All 28 of them.
The glitch was spotted by programmer Matthew Bryant, who shared all the technical information discovered during the breach, on GitHub. "On Sept 19, 2016 at approximately 10:00PM (PDT), one of North Korea's top level nameservers was accidentally configured to allow global DNS zone transfers," Bryant explains.
As for the 28 websites themselves, a new Reddit thread has popped up explaining each site. The list includes an airline-ticketing site; a cooking site for recipes; some sort of social network called "Friend"; an education site; a site called "National Unity" (you figure that one out); an insurance site; a tourism board; a charity site for North Korea's elderly; and several news sites, including the Korean Central News Agency, the one site that is always accessible to those outside of North Korea. Not all of the websites hosted on North Korean servers are currently loading, so it's still unclear if all 28 of the .kp sites have been locked up again. (Thank you mystery Imgur user for the screenshots that will live on in perpetuity.)
It's unclear whether the incident was intentional or whether someone over in North Korea needs to change their passwords. (Wouldn't be the first time. Remember when that North Korean Facebook clone got hacked by a teen because its password was "password." Good stuff.)