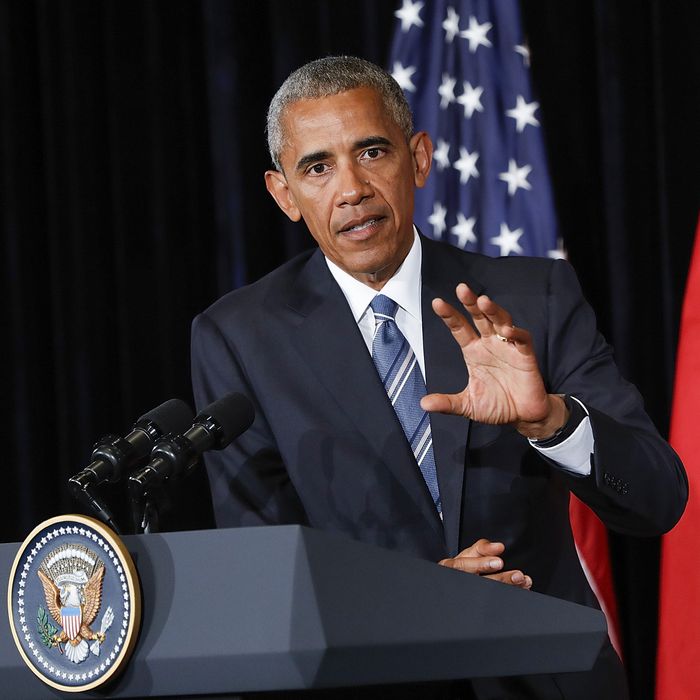 Photo: Lintao Zhang/Getty Images
President Obama nominated Washington, D.C., lawyer Abid Riaz Qureshi to the U.S. District Court for D.C. on Tuesday. If confirmed, he would be the first Muslim-American to serve as a federal judge.
Qureshi, who graduated from Harvard Law in 1997, is a partner at a D.C. law firm and specializes in health-care fraud and securities violations. "I am confident he will serve the American people with integrity and a steadfast commitment to justice," the president said in a statement.
The move has been hailed by Muslim-American groups as "a message of inclusion."
"A judiciary that reflects the rich diversity of our nation helps ensure the fair and just administration of the law, and it is vital for American Muslims to be included," Farhana Khera, executive director of legal advocacy organization Muslim Advocates, said in a statement. "Mr. Qureshi's profound commitment to the rule of law and justice for people of all backgrounds makes him an exceptional nominee."
Of course, not everyone is a fan: David Duke sees the nomination as a step toward Sharia law.
Given the reluctance Senate Republicans have shown in considering President Obama's judicial nominations, it's a safe bet that Qureshi's nomination won't be taken up any time soon.