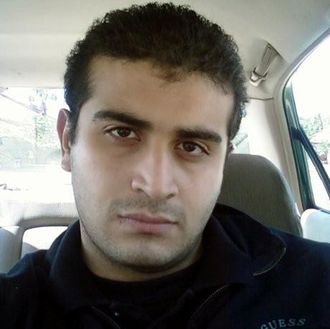 Omar Mateen.
Photo: Undated Selfie of Omar Mateen/Myspace
"You have to tell America to stop bombing Syria and Iraq," Pulse nightclub shooter Omar Mateen instructs a police negotiator, in newly released 911 transcripts. "They are killing a lot of innocent people. What am I to do here when my people are getting killed over there. You get what I'm saying?"
Mateen makes this demand more than once in multiple calls. The gunman who killed 49 people at a gay nightclub in Orlando pledges allegiance to the Islamic State, also more than once, though the transcript omits part of his declaration: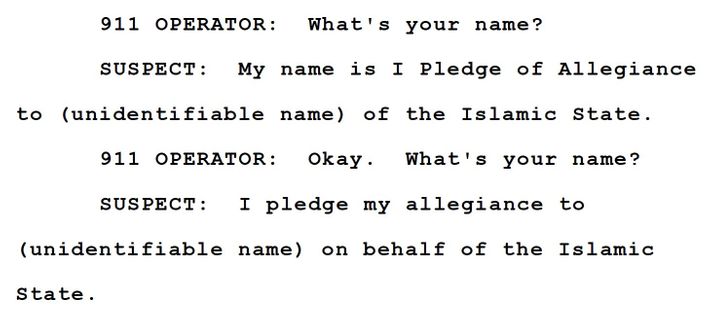 Mateen identifies himself to police on the calls, which start about a half-hour after he stormed the nightclub. "I want to let you know I'm in Orlando," he states, "and I did the shooting." There are three calls, the first lasting only a few minutes. The last call ends around 3:25 a.m. In the conversations, Mateen asks to be called "Mujahideen" and "Islamic soldier." The shooter claims that he has explosives, a threat that turned out to be false. He says he is wearing a vest like "what they used in France," then he recants, saying it's a vest "to go out to a wedding." He mentions the Boston Marathon bomber: "My homeboy Tamerlan Tsarnaev did his thing on the Boston Marathon, my homeboy [unidentified name] did his thing, okay, so now it's my turn, okay?"
Audio has not been released, but these transcripts, made public this past Friday, offer the clearest details of Mateen's stated motivation to commit mass murder. The FBI released partial transcripts soon after the massacre, which included bits and pieces of the conversations between Mateen and authorities that pointed to his radicalization. But these fuller transcripts hint at just how deep his infatuation with ISIS may have been, even for a "homegrown" terrorist.
Rukmini Callimachi, who covers ISIS and Al Qaeda for the New York Times, took a closer look at the transcripts, and pointed out a few statements that struck her as unusual — and unusually specific — on Twitter:
Waheeb featured prominently in ISIS propaganda and execution videos, often going unmasked. He was, based on reports, a sadistic, ruthless guy, but his death wasn't widely covered, though the Pentagon did put out a press release. But Callimachi says, these omissions – and the strange timing of the transcripts' release – raise a more critical question:
Callimachi then mentions Ahmad Rahami, the Chelsea bomber, who was captured with a journal riddled with mentions of radical leaders: "Brother Osama bin Laden;" the Fort Hood shooter; and Anwar al-Awlaki, the Al Qaeda cleric killed by a U.S. drone strike in 2011. But there's no mention of ISIS, or ISIS-affiliated terrorists in the federal prosecutors' criminal complaint. But a picture of Rahami's blood-soaked journal indicates otherwise:
Mateen's 911 phone calls are available here. Orlando officials have also released some of the audio from 911 calls made from people trapped inside, and from those who had just escaped, the Pulse nightclub. Friends and family members also flooded emergency services on behalf of victims. As of Friday, about 200 calls had been posted to the city's website, out of about 600 total, reports the Orlando Sentinel. They are disturbing snapshots of a massacre in real-time, people breathless, crying, and panicked on the phone. "No, no, he's going to kill us," one man says to a 911 operator. The rest of the phone calls have not been made public yet because officials say it's against the law to release tapes that may depict someone being killed.