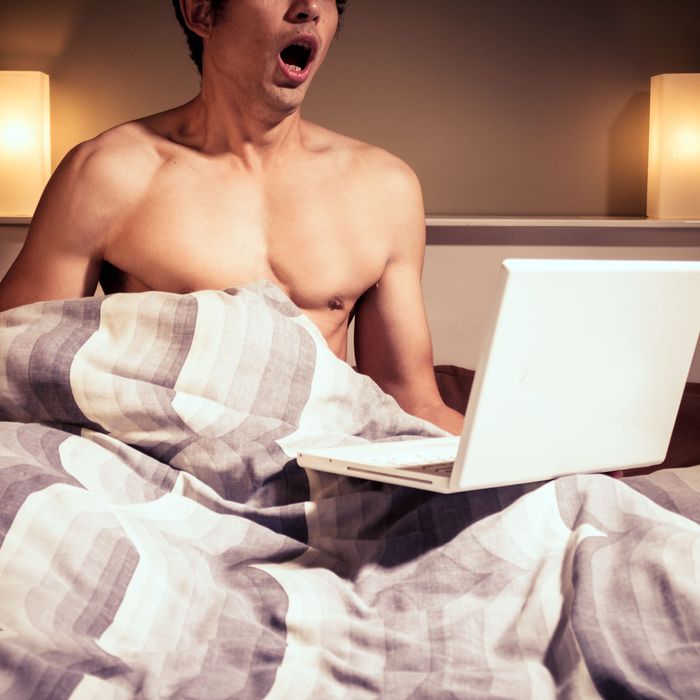 A man enjoying a debate.
Photo: Logan Bannatyne/Getty Images
Donald Trump wasn't the only loser of Monday's debate. As a record 84 million viewers tuned into the first exchange of ideas between the major party candidates, PornHub.com saw its traffic take a nosedive. When Lester Holt asked Hillary Clinton the evening's first question, PornHub's viewership fell 16 percent below its average for that night and time. Immediately after closing statements, the website, which aggregates short erotic films, saw its traffic swell back up to normal size.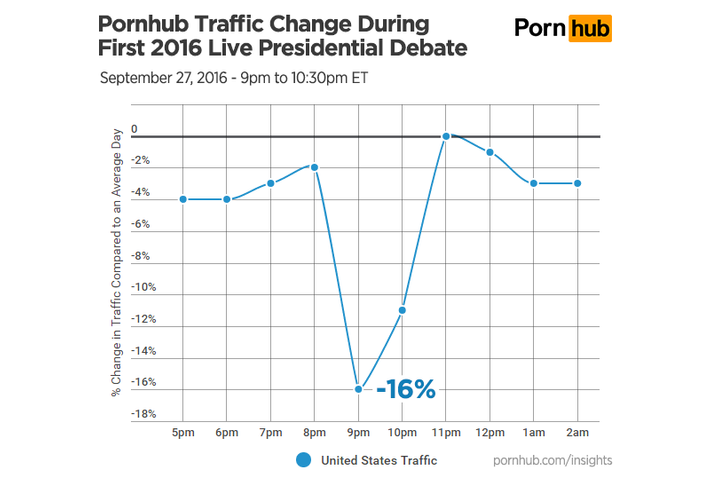 The Huffington Post's Sam Levine notes that the drop-off varied significantly by region:
During the debate, Pornhub.com saw traffic from New Hampshire, Massachusetts and the District of Columbia drop the most, with a 21 percent decline for each location. Meanwhile, traffic from Mississippi, Alaska and Hawaii changed the least, with just a 4 percent drop. Many of the states with the biggest drops in traffic to the porn site either traditionally vote Democratic or are swing states.
Regardless, it's clear that thousands of dedicated masturbators — all across the United States — delayed their gratification Monday evening, so as to educate themselves on the choice they will face at the ballot box this November.

Next time you hear the national anthem, please remember their sacrifice.