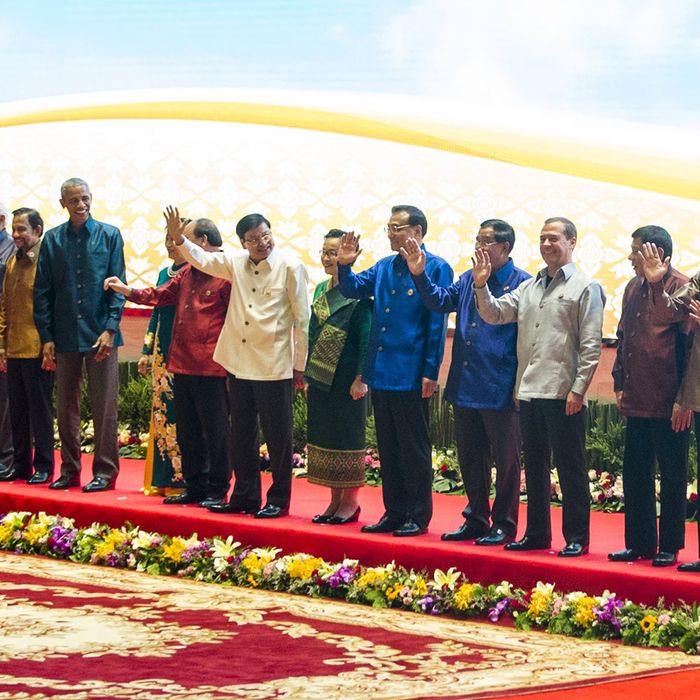 Photo: Ye Aung Thu/AFP/Getty Images
President Obama shook hands with Filipino President Rodrigo Duterte today, and he probably squeezed really hard. The brief interaction comes two days after a meeting between the two was canceled following Duterte calling Obama a "son of a bitch," or "son of a whore," depending on whom you ask.
Wednesday's interaction was brief and came as a group of world leaders were waiting to enter a dinner at the Association of Southeast Asian Nations meeting in Laos. The "exchange consisted of pleasantries between the two," according to a White House official.
Duterte has apologized for the insult he lobbed at Obama, which came as he was discussing the possibility of the president pressing him on the issue of extrajudicial killings, a key part of Duterte's violent drug war.