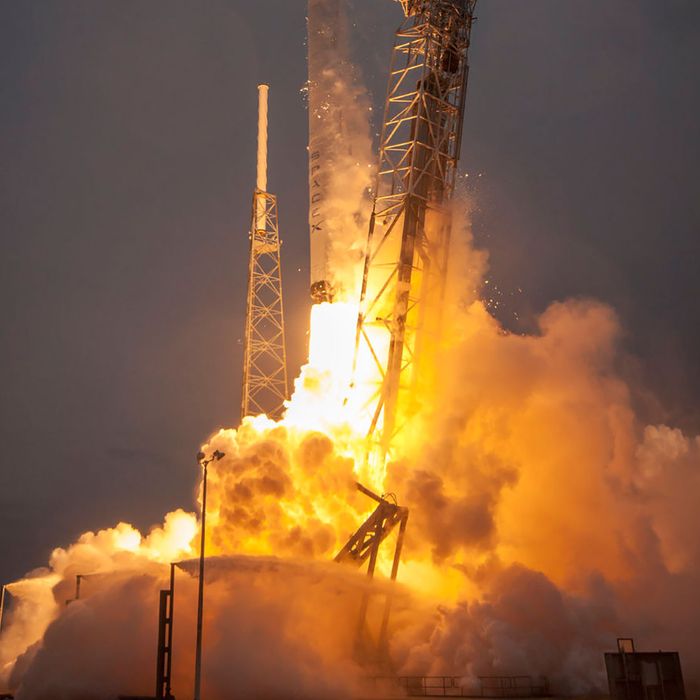 A SpaceX Falcon 9 rocket exploded during a static fire test at Cape Canaveral Air Force Station in Florida on Thursday morning, the Associated Press reports. According to several people on Twitter who were in the area, the thick, black smoke from the explosion was visible off the base and one Floridian Twitter user even reported feeling vibrations from the blast from a nearby building.
The explosion comes just days before the rocket was scheduled to launch the Amos 6 satellite for Israel's Spacecom as part of Facebook's Internet.org program. Once launched, the satellite will provide internet access to rural sections of sub-Saharan Africa.
Update: SpaceX has provided a statement about this morning's explosion.