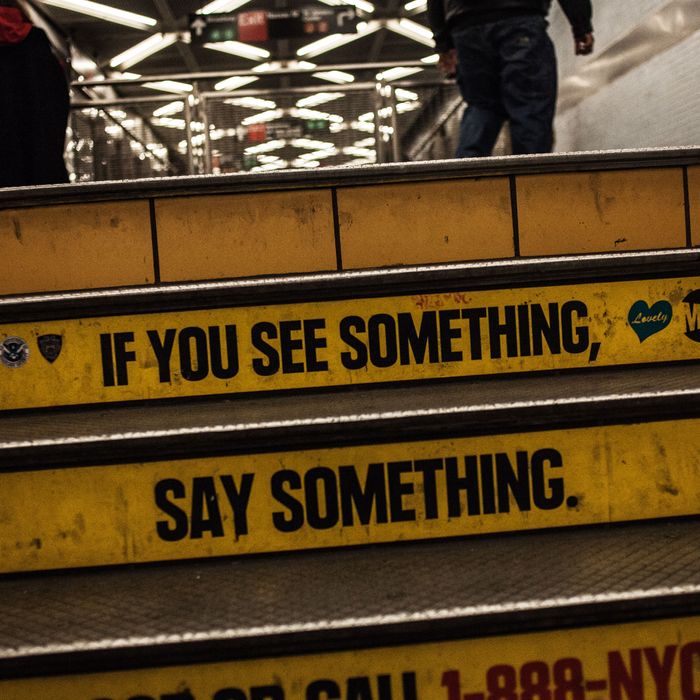 Photo: Konstantin Sergeyev
Police responded Wednesday morning to a call about an abandoned suitcase spotted in Times Square. The NYPD Bomb Squad quickly deemed the luggage safe — it was empty — but it was just one of the hundreds of calls authorities have gotten about suspicious packages since the Chelsea bombing Saturday night. According to the New York Daily News, the NYPD has received more than 400 calls in the 48 hours after the explosion on West 23rd Street injured 31 people. That's more than double a typical day, when 911 usually gets around 100 reports of suspicious packages.
Officials are still urging the public to report any suspicious activity. New York's "see something, say something" mantra did help authorities in investigating the bombing. A Chelsea resident called in the unexploded bomb on West 27th Street, calling it a "weird science experiment" that looked like a kid made it. (That is, after these two guys demonstrated what not to do and stole the suitcase and left the device behind.) But the fingerprints on that device helped link investigators to IEDs left in Elizabeth, New Jersey — which two homeless men brought to local police — and eventually to the bombing suspect, Ahmad Rahami.