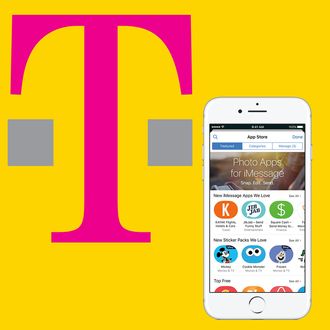 It's only been a few days since Apple released iOS 10 to the public, but the new operating system has already run into some big problems. First, there were reports of phones rendered temporarily useless when users attempted to update to iOS 10 via Wi-Fi, instead of via iTunes. Now, T-Mobile (via its CEO on Twitter) is recommending all iPhone 6, iPhone 6 Plus, and iPhone 5 SE users wait to upgrade their devices.
According to the Verge, several T-Mobile customers have reported losing all connection to the network once updating their phones. If you're a T-Mobile customer experiencing these issues, the company is recommending you try the oldest trick in the tech book: turning it off and turning it back on.
Unfortunately, that's just a temporary fix. (And one that sounds like it would get old in a hurry.) Sorry, T-Mobile friends, guess you'll have to wait a little longer to experience the utter bedlam that is iMessage on iOS 10.