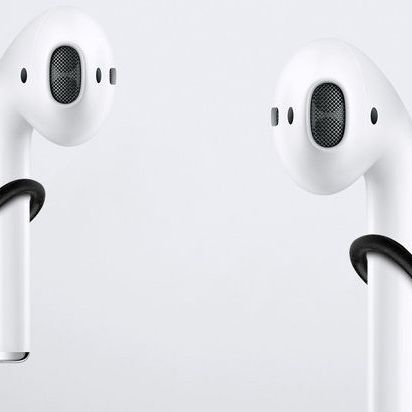 Innovation at its finest.
Photo: Couragexxx
As Phil Schiller reminded all of us, it takes real courage to take major steps forward. You can remove the headphone jack on your flagship phone. You can introduce wireless headphone pods that your company is so sure users will lose, they have already confirmed that you can buy left-ear and right-ear replacements. And you can build an $8 strap for tying those wireless earbuds back together.

Meet the Courage Model 1, a strap made of 85 percent leather, 10 percent rubber, 5 percent metal, and 100 percent innovation. Attach this to your AirPods, and know that you can comfortably let them hang off the back of your neck. Always know where both your AirPods are, because they'll be attached to each other at all times.
You can buy the Courage Model 1 here. They start shipping in late October. All sales are final.