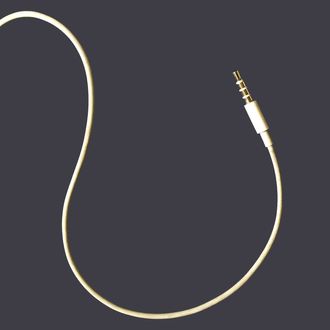 Photo: Lori Lehman / EyeEm/Getty Images
The Great Unjackening begins with the new iPhone 7, but it doesn't end there. MacRumors notes that people taking consumer surveys are now being asked just how much they actually like the 3.5-millimeter jack on their laptop computers.
One user was asked directly, "Do you ever use the headphone port on your MacBook Pro with Retina display?"
Hmmm … what could it all mean? Did you really think that Apple would stop with its phone?
On the iPhone, eliminating the headphone jack is (somewhat) justifiable, if not exactly courageous. It takes up a lot of real estate within the phone, and it is the main component preventing the phone from getting even thinner and lighter. If the headphones function can be run through the Lightning jack, then sure, I buy it.
As of now, the same reasoning can't be applied to even Apple's thinnest computers. On the other hand, Apple has been quietly phasing out older ports in favor of USB-C, just as it previously phased out floppy disks and CD drives. Just like the phone, Apple will frame its removal as forward-thinking, convenient, brave. It will be none of those things.
The headphone jack, or lack thereof, is Apple's next move for tying you into their ecosystem. First it was digital distribution like iTunes, then messaging services like iMessage, then it was via cross-device communication between your phone and computer, via Handoff, and now it's through Apple device-compatible headphones. Hey, you've already got them anyway, since your phone came with AirPods. Plus, it's a good thing Apple owns the most valuable headphones brand in the world.