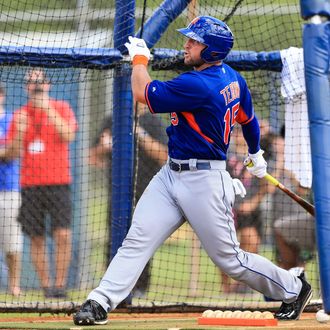 Photo: Rob Foldy/Getty Images
The legend of Tim Tebow continued to grow on a baseball diamond in Port St. Lucie Wednesday. In his first game in the instructional league, the recent Mets acquisition stepped into the batter's box and immediately launched an opposite field tater on the first pitch he saw.
Congratulations to the 29-year-old Heisman winner for finally making it past second base.