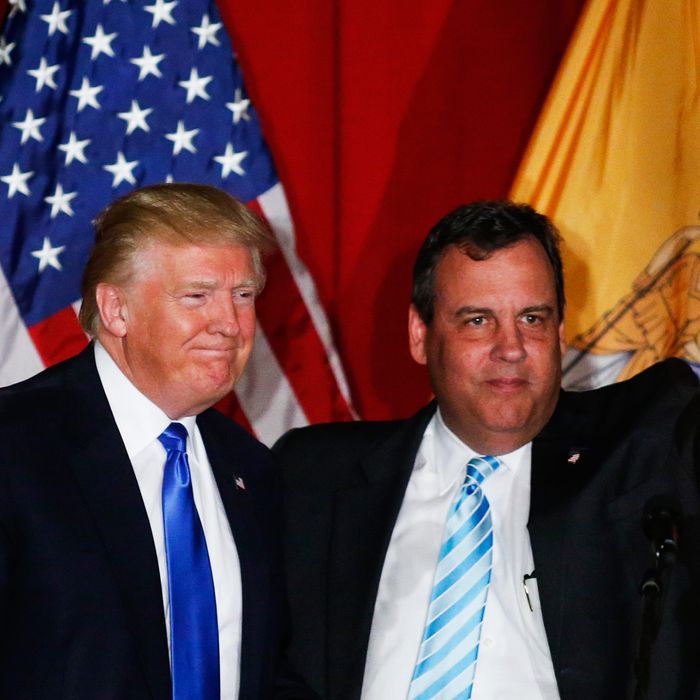 Photo: Eduardo Munoz Alvarez/AFP/Getty Images
The claim by a federal prosecutor that real-life bridge troll Chris Christie spent years lying about his knowledge of a plot to close lanes of the George Washington Bridge has not altered Donald Trump's love for his onetime rival. Christie is the head of Trump transition efforts, and on Tuesday the Republican presidential nominee reaffirmed his support for the New Jersey governor in a statement to the New York Times.
"I have known and liked Chris for 15 years," Trump said. "After his recent run for president, he called me to say that he would like to endorse me in that he sees a movement like he has never seen before. I was greatly honored, accepted his endorsement, and he has been a spectacular advocate ever since."
This is a far cry from what Trump was saying last December, when he called Christie a liar at a campaign event. "He knew about it," Trump said. What's remarkable here is not Trump's switch — he does that a lot — but that he didn't take the opportunity to tell the world that he was right.