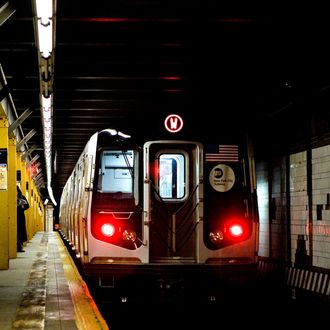 Welcome back!
Photo: Ramin Talaie/Bloomberg via Getty Images
The last time the W train rattled from Astoria down to Whitehall Street, Michael Bloomberg was mayor, the Nets were in Jersey, and the Mets' (now ex-) Johan Santana sex scandal was the tabloid fodder of the day. That was in 2010. But the W train is back, baby — the MTA says it will officially come out of retirement on November 7.
The resurrection of the W is coming ahead of the rerouting of the Q train, which will serve the Upper East Side during phase one of the Second Avenue line. Those stations are really, seriously supposed to finally open by the end of the year, a date the MTA has not budged on despite reports of some construction complications.