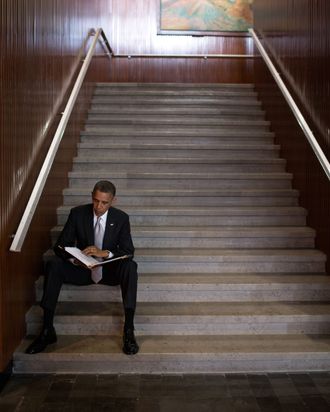 President Barack Obama at the Anthropology Museum in Mexico City on May 3, 2013.
Photo: Pete Souza/Courtesy of The White House
For nearly eight years, chief official White House photographer Pete Souza has been shadowing Barack Obama. By the end of Obama's presidency, Souza estimates that he'll have captured more than two million images. Ahead, 36 of the most captivating and compelling moments from their time together.