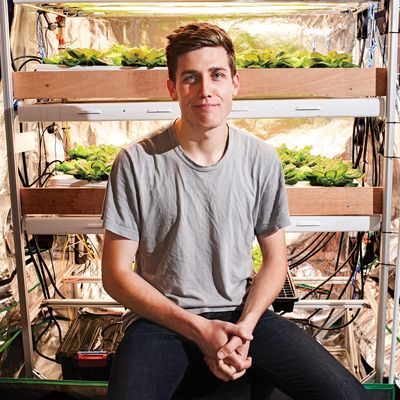 Andrew Shearer of Farmshelf.
Photo: Bobby Doherty/New York Magazine
Down in an old shipbuilding factory at the Brooklyn Navy Yard, 41 different companies are busy imagining the future. Their leaders include roboticists with Ph.D.'s from MIT, baby-faced CEOs from Long Island, and futurists with a penchant for mid-century furniture. There's a six-foot-cubed 3-D printer on-site and all manner of advanced tools that tenants can use to execute their designs.
The official criterion for getting into New Lab, a shared workspace for forward-thinking designers, entrepreneurs, and engineers, is that you must be actively involved in creating meaningful new technologies — the next generation of "responsible enterprises." There's a test kitchen with fancy udon and sandwiches, and psychedelic chill-out zones with plush sofas covered in fabric culled from Swedish trains. Just the sort of workplace in which to hunker down and dream.
Photographs by Bobby Doherty.
Farmshelf (top photo)
Turning your living room into a farm via advanced hydro-ponic agriculture.
"We envision a future where kale, strawberries, and more can be grown at home while using 90 percent less water than traditional farming." —Andrew Shearer, co-founder and CEO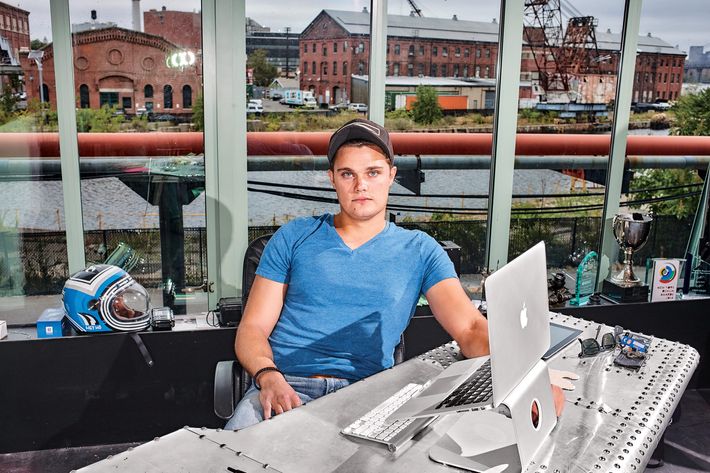 Strongarm Technologies
Turning workers into cyborgs with exoskeleton support suits that will make them stronger — and less prone to injury.
"Our device captures an individual's posture, feeding it in real time to a cloud-based algorithm that delivers safety insights." —Sean Pettersen, founder and CEO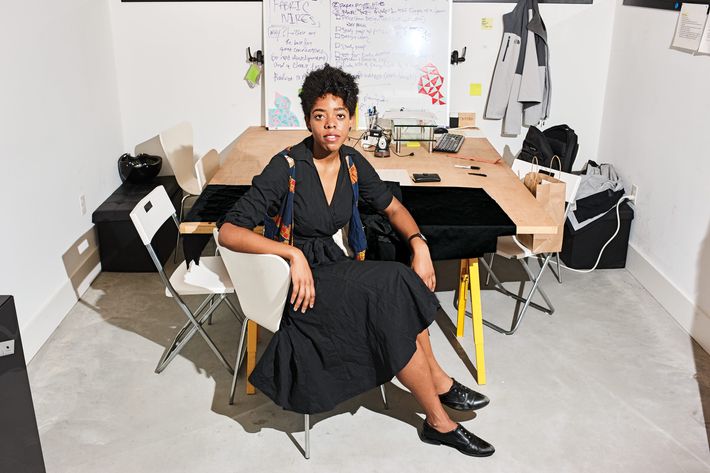 Loomia
Stitching actual computers into clothing.
"One day, we might be testing printed electrodes to make EMG armbands. Then we might be sewing LEDs into fabric for futuristic costumes." —Madison Maxey, founder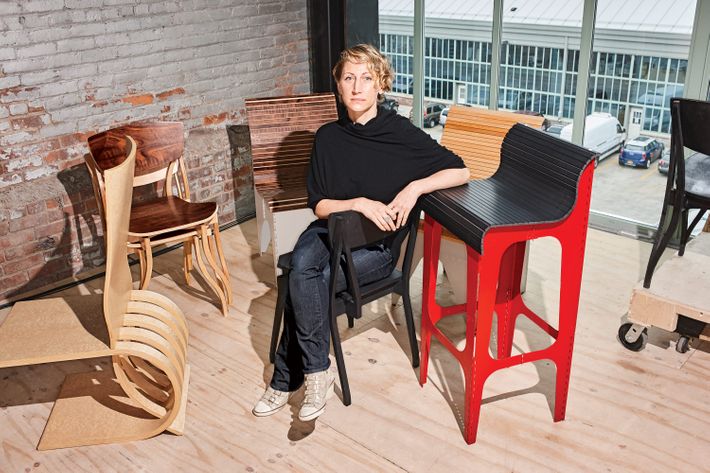 RockPaperRobot
Making furniture that folds up and puts itself away when you don't need it.
"Think what you might find on Charles Eames and Judy Jetson's wedding registry."—Jessica Banks, founder and CEO
Waverly Labs
Translating Spanish (or French) into English instantly via real-time in-ear buds that will eliminate all language barriers.
"It's often compared to the universal translator on Star Trek." —Andrew Ochoa, CEO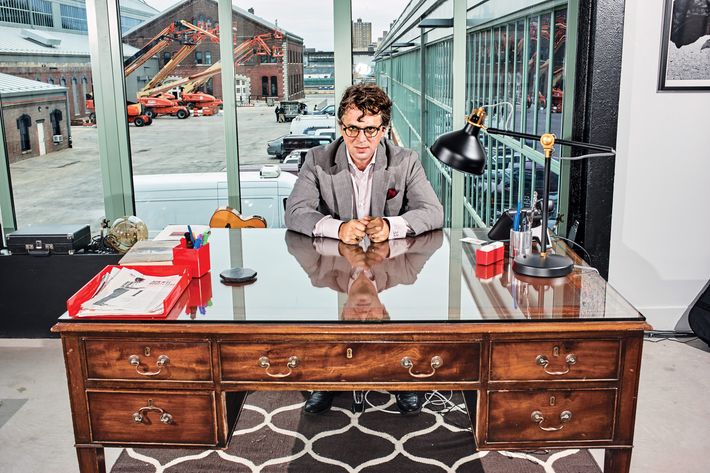 Nanotronics
Letting you actually look deep inside the structure of anything from a smartphone to a hydrogen atom via artificially intelligent microscopes.
"We are helping to propel the fourth industrial revolution." —Matthew Putman, co-founder and CEO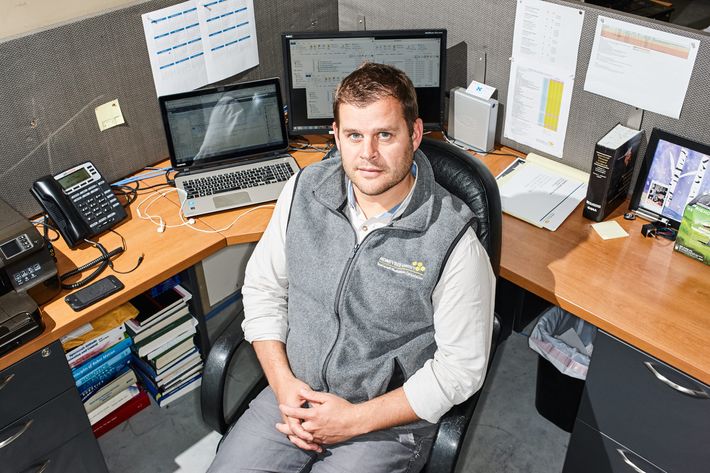 Honeybee Robotics
Developing tiny robots to send into your bloodstream (or outer space!).
"We built the first tools ever to look inside rocks on Mars and the first tool to sample water ice on Mars." —Kiel Davis, president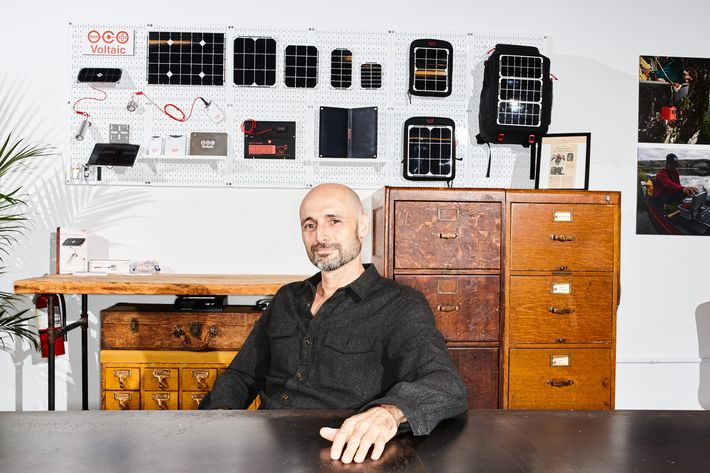 Voltaic Systems
Developing solar panels so small and lightweight they could be carried far off the grid.
"The 'Internet of Things' has taken off, and we see a proliferation of devices and sensors in the most-remote locations imaginable. They all need power to operate; our role is to design custom solar systems, at the right scale, capable of surviving unattended in these conditions." —Shayne McQuade, CEO
*A version of this article appears in the October 17, 2016, issue of New York Magazine.