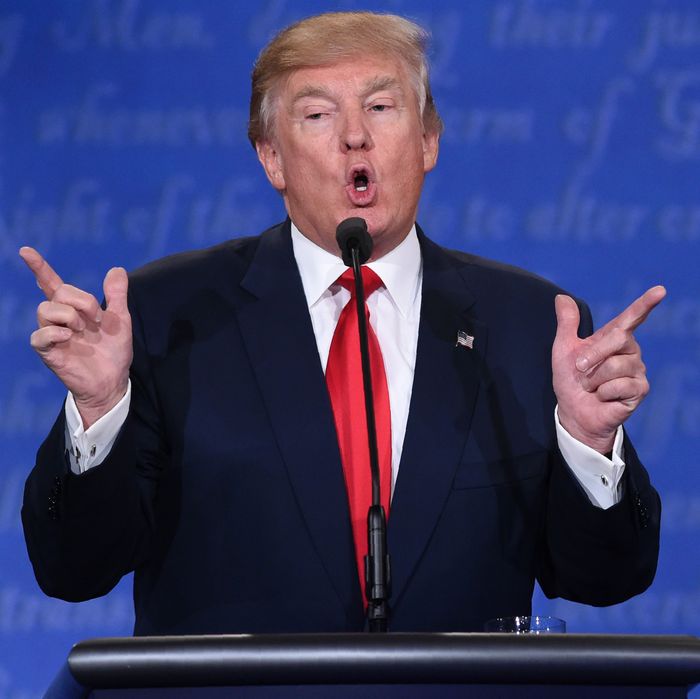 Photo: SAUL LOEB/AFP/Getty Images
The American Bar Association refused to publish a study that deemed Donald Trump a "libel bully" because it feared a lawsuit from the notoriously litigious businessman. Commissioned by the bar's media-law committee, the study found that Trump and his companies have brought at least seven lawsuits related to free-speech issues and won none of them. The title of the study reflected that. It read, "Donald J. Trump Is a Libel Bully but Also a Libel Loser," and according to emails obtained by the New York Times, it was that kind of language that made ABA higher-ups hesitant.
They wanted to remove "inflammatory language" to avoid exactly the kind of suit that the study deemed meritless. But the committee balked at this, and the study was instead published on the website of the Media Law Resource Center. You can read it here, but be forewarned: While there's no basis on which Donald Trump could sue you for reading an article he thinks is libelous, that doesn't mean he won't try.