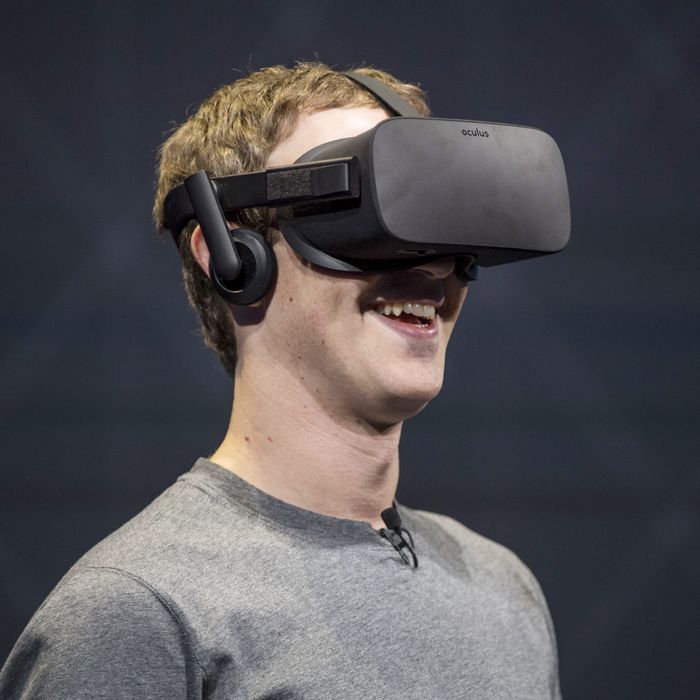 Photo: David Paul Morris/Bloomberg via Getty Images
Yesterday, the virtual-reality community spent two hours hanging out at the Oculus Connect 3 keynote. The event covered new Oculus products and diversity initiatives, and it ended with a very long but impassioned speech about what's next for virtual reality. (Spoiler alert: It's the future. At least according to the people in the VR business.) In case you missed it, we've rounded up the most important things you need to know from the event.
There is a new Oculus headset — that doesn't need an external computer or (tangled) cords.
Mark Zuckerberg announced, and demonstrated, a new stand-alone VR headset that doesn't require (on the one hand) a powerful external computer and easily tangled cords or (on the other) a cell phone — but didn't mention anything about a device name or ship date. The stand-alone headset also has built-in headphones and is engineered for position tracking. No word on cost, though Zuckerberg did note it'll be cheaper than the Oculus Rift ($600).
VR is coming to Facebook, and you can hang out with your friends in it.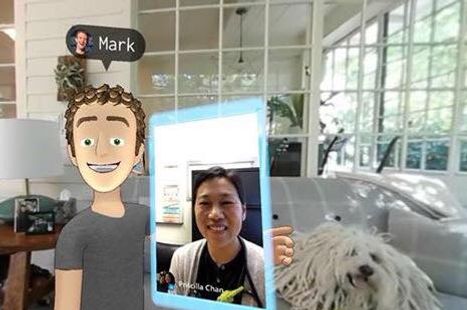 Probably the coolest part of the event yesterday was Zuckerberg's demonstration of how a social experience in VR might work: Wearing an Oculus Rift, the CEO undertook a live VR chat demonstration featuring a tiny cartoon version of himself yakking it up with some folks back at the Facebook HQ. Perhaps unsurprisingly, the conversation quickly devolved into a VR sword fight. Zuck (as his Facebook VR avatar) also took a VR selfie from stage, featuring his wife, Priscilla Chan (at her office), and their dog, Beast (at home). Zuckerberg did not say when these features would be available to the general public. Check out the video below:
You're finally going to be able to purchase Oculus Touch controllers.
We've known about these for some time now, but now we know how much they'll cost and when they'll be available. A set of two controllers costs $199 and will ship in December. Oculus Touch comes with two pre-loaded games (VR Sports Challenge and The Unspoken) and an extra camera sensor for your gaming area. Zuckerberg used the Touch controllers to take his selfie from stage.
The same goes for Oculus Rift headphones.
The Oculus Rift currently comes with on-ear headphones, but if those aren't doing the trick for you, the company is giving you another option later this year. In-ear headphones for Oculus Rift will ship in December and cost $49.
Facebook and Oculus are focusing millions on diversity recruitment.
Ebony Peay Ramirez, head of diversity for Oculus, announced that the company is dedicating $10 million "diverse programs for virtual reality," and focusing on getting more women and people of color involved with building the platform and its products. "VR will only succeed if it reflects a diverse ecosystem," Ramirez said.
Palmer Luckey was nowhere to be seen.
Earlier this fall, news broke that Oculus VR founder Palmer Luckey has been quietly funding an anti-Hillary political group based on memes. Luckey has since apologized (if you could call it that) for the negative impact his donations have had on Oculus, but that didn't appear to be enough to fix the situation given his absence from yesterday's event. That or he was just off shitposting. (Oculus content head Jason Rubin later said Luckey had volunteered to miss the event, saying he did not want to be a "distraction.")