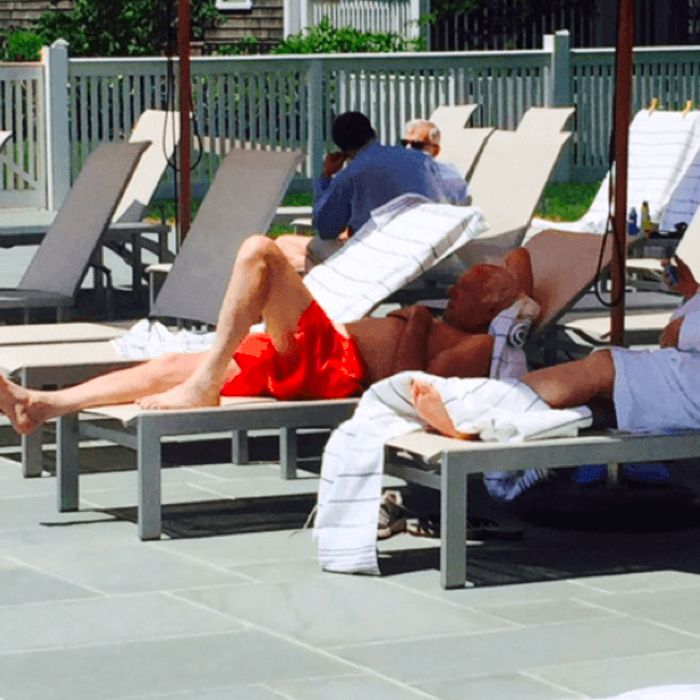 If the photo above looks like an unremarkable, if somewhat creepy, shot of a U.S. senator lounging poolside, then you're not thinking like a political operative mired in a tough primary battle.
This shot of Bernie Sanders taking a load off at the Democratic Senatorial Campaign Committee in 2015 was sent to two Hillary Clinton staffers by Bill Clinton chief of staff Tina Flournoy in February, and it didn't take them long to cook up a plan for exploiting it. The message was revealed as part of the hack of John Podesta's emails, published by WikiLeaks.
Brian Fallon, Hillary Clinton's national press secretary, responded to Flournoy's email with three letters: "Omg." Podesta then emailed asking if they can tweet the picture and, in another message, suggested that it be given to the New York Post. While the paper didn't run the picture, gossip blogger Perez Hilton did. And his caption reveals that Podesta and Fallon weren't just excited about showing voters a shirtless Bernie — they also wanted to use the pic to tie him to the very Wall Street vultures he railed against.