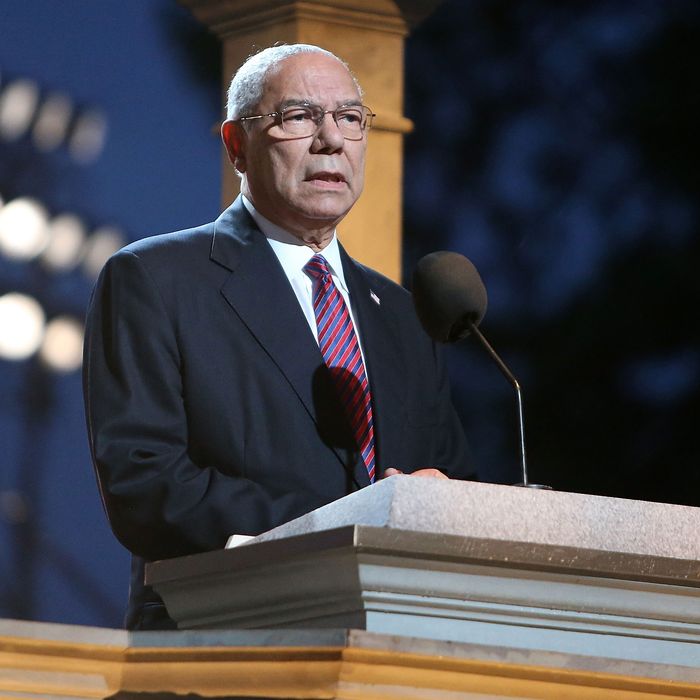 Photo: Paul Morigi/Getty Images for Capitol Concert
Former secretary of State Colin Powell is supporting former secretary of State Hillary Clinton for president, the retired four-star Army general announced today at the fall luncheon for the Long Island Association.
"She is balanced, she has temperament, and no matter what anyone says she has stamina," Powell told a crowd of 1,000 business and political types in Woodbury. "I think she is fully qualified to serve as the president of the United States and will serve it with distinction."
But Powell didn't just praise Clinton. He also ripped into Donald Trump, whom Powell says is "not qualified" and is selling Americans a "bill of goods." Also, he has insulted a lot of people.

"He has insulted Latino-Americans. He has insulted African-Americans. He has insulted women. He has insulted his own party. He has insulted our allies around the world one by one. He has insulted veterans," Powell said.
And later tonight, after Trump sees this news and gets on Twitter, Powell will be able to add himself to that distinguished list.