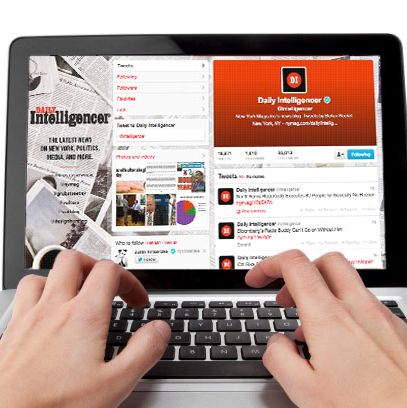 Welcome back to the New York Magazine Competition. On alternate Mondays (Tuesday, this week), we lay out a challenge and offer sample responses. Enter in the comments section, or on Twitter with the hashtag we've provided, and the editors will select a winner. Criteria are highly subjective, but heavily retweeted and favorited posts will have an advantage. The prize is a year's subscription to New York in print or a two-year subscription to the iPad edition (winner's choice). Full rules are here.

COMPETITION NO. 78: "LITERATURE, TRUMPED." We have mostly resisted the urge to set Donald Trump competitions till now, but it's time. Please reimagine a literary masterpiece in the voice of you-know-who. For example:

J.D. SALINGER: "Those ducks, in the pond, in Central Park. I dunno how the hell they get there, but ducks. Really, the best park. Beautiful. You know, the greatest view is from Trump Tower — people pay me millions of dollars to live there, and it is partly because the building is so great, so so great, really changed Fifth Avenue, but also for the views of Central Park —which used to be a dump, by the way. And they can see the pond, which is what I was saying! Ducks. Nice."

JANE AUSTEN: "It's true. Universally, everyone says so. And hey, I was single, and I enjoyed it immensely, believe me — believe me! — because I dated some of the most beautiful women. But eventually once you've made a lot of money — and I've made so much money, you wouldn't believe how much money — you want to get married, I think most men do, anyway. Nothing like coming home to that."

WALT WHITMAN: "Do I contradict myself? Very well then I contradict myself, (I am large, I contain multitudes. The biggest, the most multitudes, really.)"
Enter on Twitter with the hashtag #literarytrump, or in the comments thread below, by October 14.
RESULTS OF COMPETITION NO. 77, "LOSE A T," in which you were to contribute a name and slogan for an outsider candidate.
HONORABLE MENTION TO:
TALE OF WO CITIES — The story of an easily impressed Asian travel writer. —dznguy11
THE LADY IS A RAMP - The face that launched a thousand ships. —SilverDollarKid
PENS: Instruments capable of writing in the snow. —BKoplow
SURIS: Yiddish-speaking offspring of Tom Cruise–Katie Holmes marriage.—ragman1940
THE CAR BEFORE THE HORSE: I thought it was the other way around. —Lexxman
AX CUT: What an ax does. What were you expecting? —HudsonRiver
NEW GINGRICH: The person who wants a Cabinet position in the potential Trump administration. —TrixieinDixie
CREATING A SIR: One of Queen Elizabeth's duties. —KathleenS
BOSS WEED: NYC under the influence of marijuana vending machine politics. —BobKopac
REMEMBRANCES OF THINGS PAS: Oh, so he waits until the last word to lapse into French, and then it's not about remembrances at all. —DKK
BAES MOTEL: A low-budget escape for lovers. —‏@MKnotfunny
GHOSTBUSERS : Slimer, Gozer, Zuul, the Keymaster, and the Stay Puft Marshmallow Man find work in the same NYC restaurant. —BENLINUS99
HIS IS YOUR LIFE: Switched at birth. —j_son
CLOUD ALAS: 101 fun things to do when it rains on your vacation. —3North
THE SING: Paul Newman & Robert Redford join a glee club and con some crime bosses who are really into a cappella. —kg1958
THE URNING POINT: When cremation seems to be the more affordable option. —HudsonRiver
DIE COKE: Proposed Pepsi ad campaign; swiftly shelved for gratuitous violence. —@debfreedman1
THE ALE OF THE ALLERGIST'S WIFE: A gluten-free IPA. —Periclescrystal
O HELLO: A Moor is surprised by his lieutenant jumping out from behind a door. —zoondweebie
JOHN HE BAPTIST: Matthew he Presbyterian. —RustyShackelford
ALAS SHRUGGED: Who is John Galt? I dunno. —‏@Deane144
THE NEW YORK POS: All the news fit to wipe. —ValerieV
OY STORY: Movie about two Jewish grandmothers. —FlirtySanchez
AND THE WINNER IS:

MISER ROGERS' NEIGHBORHOOD: Go away and get your own neighborhood. —kaboomm