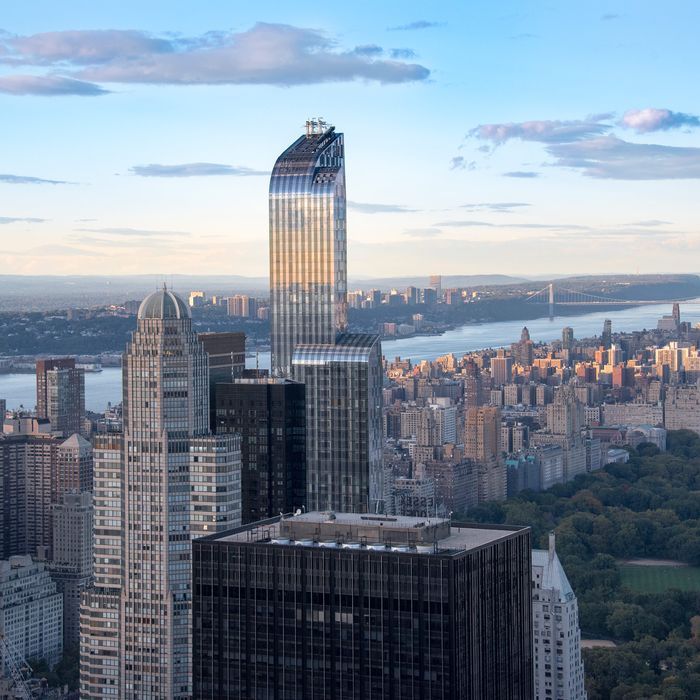 One57 properties might be on sale.
Photo: Roberto Machado Noa/LightRocket via Getty Images
A Chinese billionaire got quite the bargain on a One57 condo, paying a cool $23.5 million for a 4,500-square-foot, three-bedroom condo with "panoramic views of Central Park," which was originally listed at roughly $41 million in 2014.
The Wall Street Journal reported the sale of the condo to Liu Yiqian, an investor and notable art collector, who plans to use it as a pied-à-terre. Yiqian's bargain is courtesy of a little softening in Manhattan's luxury market in recent months. One57, whose $100.5 million penthouse broke a New York City sales record, still has 94 of its original units for sale, says the Journal.
Yiqian's condo originally sold for $31.7 million. The first buyer — whose identity is shielded by Escape From New York LLC — purchased it from One57's builders. That owner never moved in, and quickly put it back on the market because circumstances changed, and also, it was "too small."