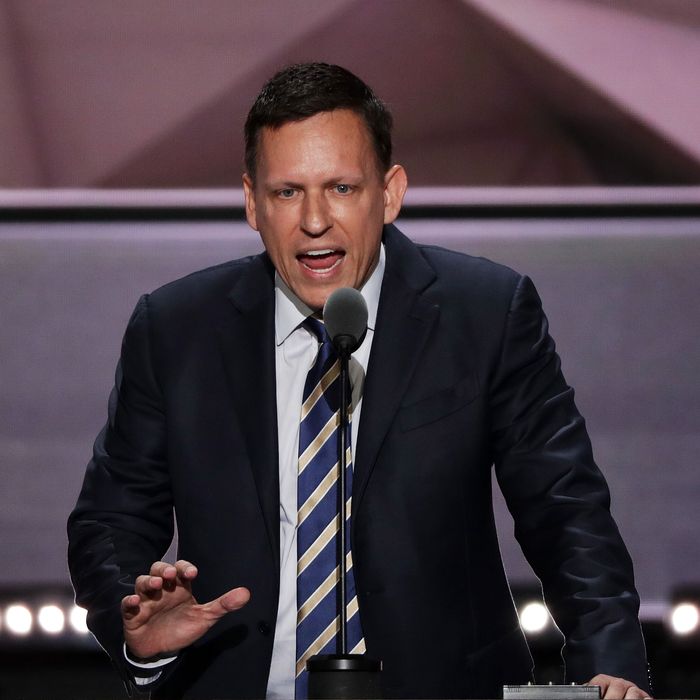 Photo: Alex Wong/Getty Images
Silicon Valley billionaire and Donald Trump supporter Peter Thiel is remaining mum about whether he still supports the Republican in the wake of Trump's recent comments about grabbing women. Reporters from Gizmodo and The Hill have reached out to Thiel asking if he still believes Trump is the best choice for president, and they've yet to receive a response. An email sent to his representatives at Torch Communications was not answered by post time, either.
Thiel gave a speech at the Republican National Convention in July that ended with him urging his "fellow Americans to stand up and vote for Donald Trump." But expecting him to withdraw his support over the candidate's comments about women may be silly. This is, after all, a man who once suggested that the downfall of capitalist democracy in the U.S. began when women won the right to vote.