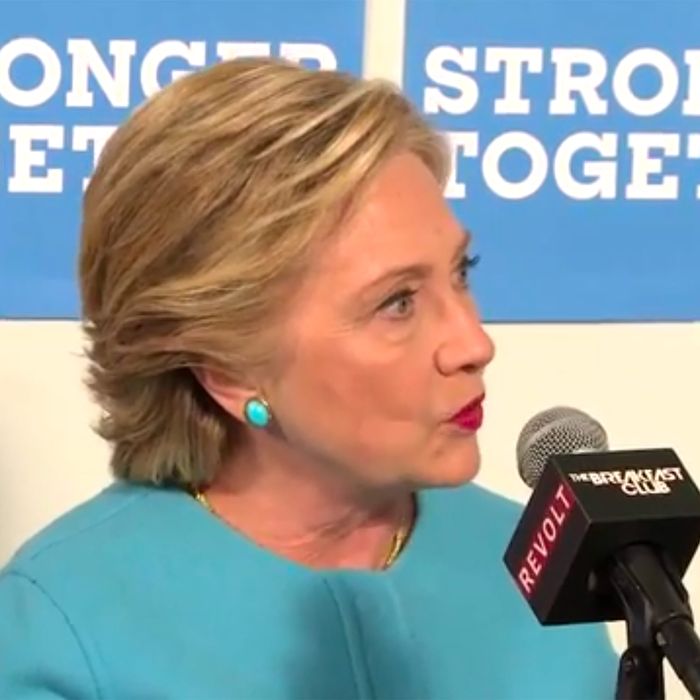 Hillary Clinton wants to tackle the deficit — the "fun deficit." In an interview Wednesday morning with "The Breakfast Club" on Power 105.1, Clinton revealed her plan for turning America's frown upside down. It's a national dance party, and everyone's invited.
Assuming Clinton is elected on November 8, the invitations should go out sometime next summer, just as soon as her team is finished focus-grouping the playlist.
The half-hour chat didn't provide much in the way of substance, but there were a few amusing moments, including Clinton's admission that she "sometimes" looks at memes and her confirmation that Death Row Records has influenced fashion choices during this election.
The interview ended with Clinton supporter Stevie Wonder joining the group to serenade her for her birthday.