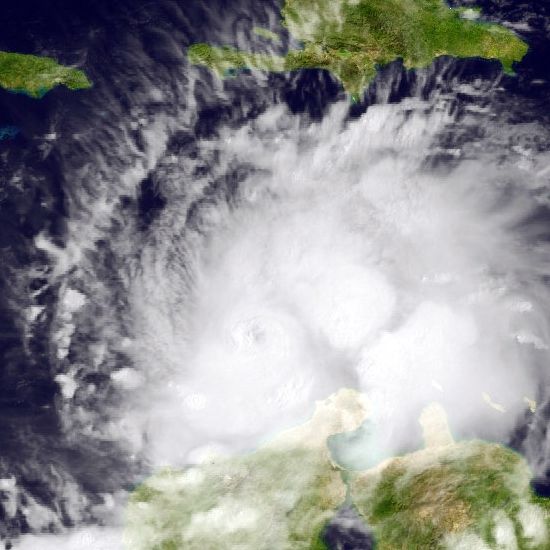 Photo: Handout/Getty Images
Hurricane Matthew, a massive Category 4 storm, has turned northward and is currently forecast to strike Jamaica, Cuba, and Haiti sometime Monday. Packing as high as 150 m.p.h. winds, the storm is likely to be extremely destructive, causing life-threatening flash floods and mudslides, as well as high storm surges and the aforementioned dangerous winds, according to the National Weather Service.
In Haiti, which is still recovering from a devastating earthquake in 2010 that killed 200,000 people, a catastrophe may be looming. Some parts of the country could see as much as 40 inches of rain, and the country's water system could also be at risk. Jamaica hasn't been hit by a hurricane since 1988, and is rushing to prepare. The Capital Weather Gang also notes that the storm's intensity "has clearly been a wildcard, as the tremendous rapid intensification that occurred Friday was not predicted by anything and anyone."
It's not yet clear how the storm may impact the U.S.