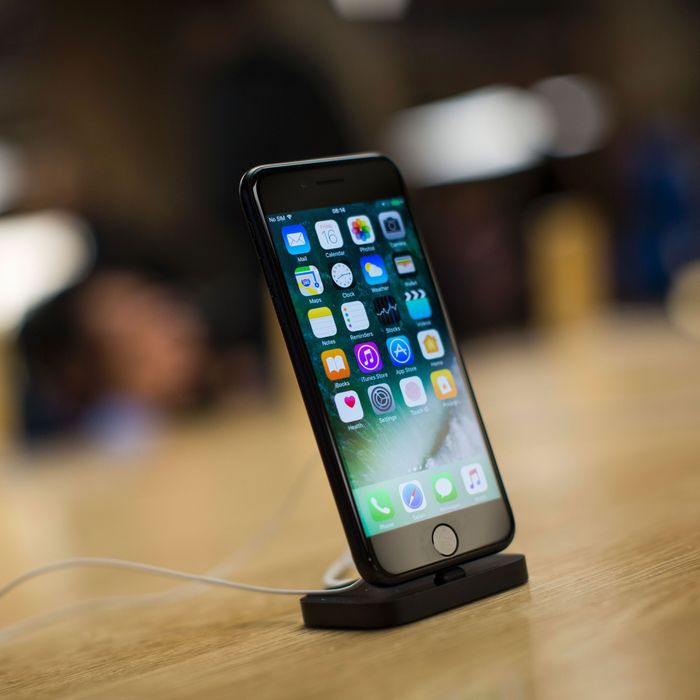 Photo: JACK TAYLOR/AFP/Getty Images
Split-screen multitasking. Front-facing flash photography. Phones that burst into flames.

Is there nothing Apple won't shamelessly steal from Android and make its own?
Per 7 News, Australian surfer Mat Jones claims he left his iPhone 7 underneath a pile of clothes in his car while at the ocean. When he came back, he found the backseat of his car completely destroyed — and a melted iPhone 7.
"Ash was just coming from inside the pants which then, once you unwrapped the pants, the phone was just melting inside of it," Jones said to 7 News.
If you head over to the site, you'll see the iPhone 7 is clearly better at melting down — while Samsung Galaxy Note 7s usually only had about half of the phone go up in flames, Apple's superior craftsmanship ensured that the entire phone went up in flames.
It seems that when it comes to lithium-ion batteries discharging quickly in thermal runaway, Apple once again proves that it may not be first, but it will be best.