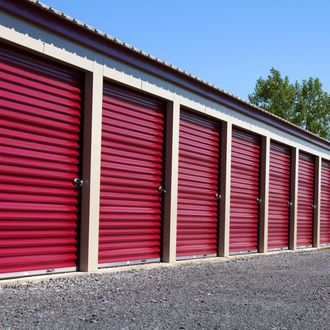 Shudders.
Photo: Steven Frame/Getty Images/iStockphoto
A man is most likely regretting the $150 he spent on an abandoned storage unit in Queens because inside he found at least 40 frozen, dead cats.
The winning bidder noticed a strange smell wafting from the Long Island City unit after he purchased it, which turned out to be cats stacked on top of each other and stuck together in one freezer. In another freezer, the felines were wrapped in paper and plastic bags. Oh, and there was one cat "found skinned, resting on a catering platter," says the New York Daily News.
A 66-year-old Brooklyn woman allegedly rented the unit two years ago and stopped making payments in July. The NYPD's animal-cruelty unit is investigating the original owner and the storage container, which a police source told the New York Post had a "death smell" so horrendous cops had to change their clothes. The cats were sent to the ASPCA, where they will be necropsied once they thaw.