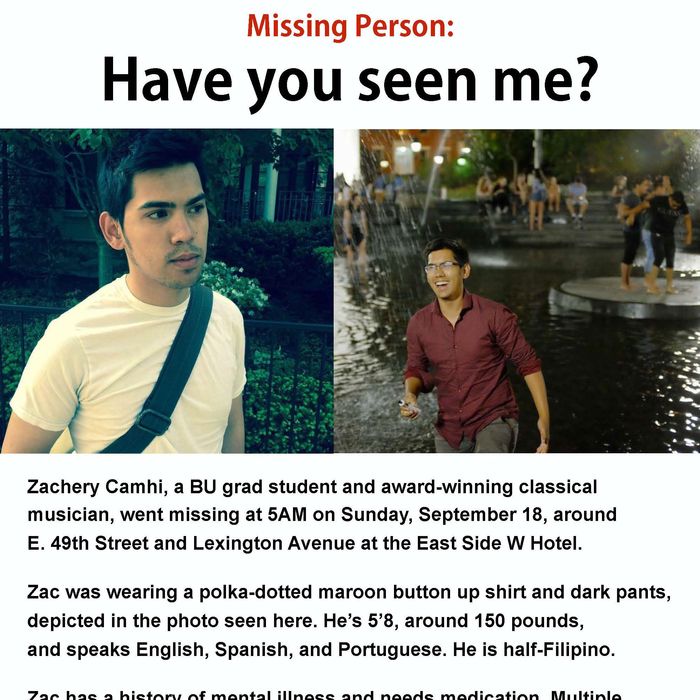 Zachary Camhi, a Boston University grad student who disappeared from his hotel in Midtown East nearly two weeks ago, has been found safe. Friends and family, who'd be scouring New York City since Camhi was last seen on September 18, said he turned up at Bellevue Hospital.
Camhi has reportedly been there since September 20, just a few days after the morning he went missing.
Camhi, a 25-year-old classical musician, suffers from bipolar disorder, and friends believed he had stopped taking his medication when he left his hotel, on Lexington and 49th Street, without a wallet or cell phone. Friends and family received multiple tips of sightings not far from the hotel, where Camhi was last seen. They cased the city, and the NYPD issued a missing-person alert.
It's not clear at this time how Camhi was found, but those searching for him say the bassist — who'd come to New York to pick up his instrument — is okay, and with his family.