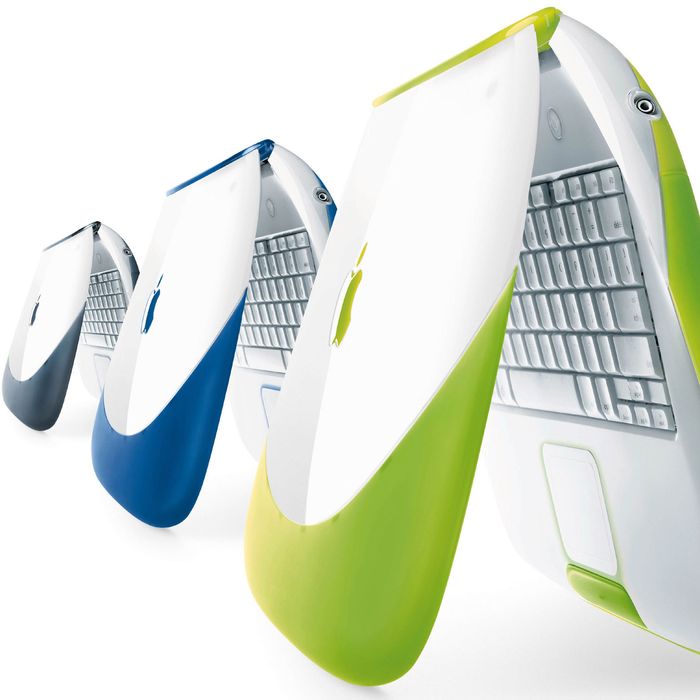 Select All's best guess at the bold new direction we'll be seeing from Apple next week.
Update: The October 27th date is confirmed. Apple will stream the event from their homepage at 10 a.m. PT / 1 p.m. ET.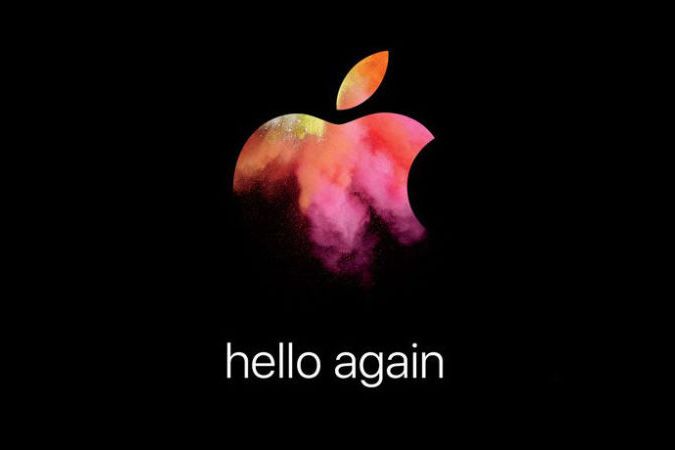 Per Recode, Apple is planning on rolling out a refresh of its laptop and (possibly) desktop line of computers on October 27, something it's sorely been needing to do for years now. For instance, this was the sad state of affairs when you went to Mac Rumors' buying guide as recently as yesterday — before news of the Apple computer refresh came through: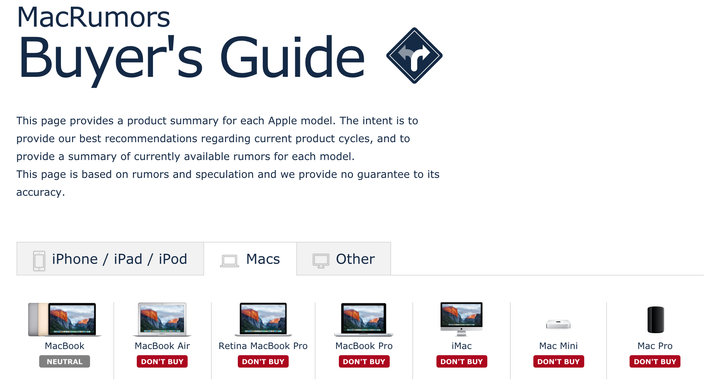 The last hardware put out by Apple that wasn't a phone or a watch was the middle-of-the-road MacBook, which got a refresh (to mixed reviews) in April of this year. Meanwhile, the non-iPhone products that tend to get people excited — the MacBook Air (updated March 2015), the Retina MacBook Pro (updated May 2015), or the stand-alone desktop iMac (updated October 2015) have all languished. And this comes at a time when Apple has just pushed an OS update, Sierra, that many of its machines can't take full advantage of.
Part of this is that Apple consumers have gotten used to phones simply getting better every year. While some of the models above got minor updates — the MacBook Air had its 13-inch get a small upgrade in RAM — there's no denying that for many of Apple's flagship computers there's been a long silence.

But while Apple fans love their computers dearly, the economic reality is that Apple isn't really a computer company anymore, and hasn't been one for years now. The majority, 56.7 percent, of its revenue in Q3 of 2016 came from iPhone sales; a smaller amount, 14.11 percent, came in through services (think: iCloud, Apple Music, or AppleCare); and just 12.37 percent from Mac sales.

This doesn't mean Apple doesn't make good money off its computers. Like nearly every other product it sells, Apple is able to sell its hardware at tremendous margins, both by offering arguably the best user experience and because Apple products have a prestige factor that every other computer manufacturer would kill its mother for. (Walk by a coffee shop in NYC, and try to spot a non-Apple laptop. You'll be walking for quite a bit.)
So what can we expect on October 27? Since Apple has yet to officially confirm the date, it's unclear. The Wall Street Journal says the MacBook Pro will have an e-ink keyboard, which, uh, sure! Why not?! We struggle to think of how that could really be helpful unless you switch between the Roman alphabet and other languages often, but fuck it. E-ink, let's do it.

More interesting will be whether some long-dormant Mac products get an update. The Mac Mini — last updated October 2014 — is pretty underpowered but makes for a great little computer to hook up to your television (especially now that you can find one for cheapish on eBay). Meanwhile, the Mac Pro that was supposed to be an answer to all those who claimed Macs were underpowered machines in pretty shells hasn't seen an update since December of 2013. I'd place even odds we don't hear a thing about either of these machines next week.
There's one more thing to note about all this: where the event is being held. When Apple wants to show off its new iPads or iPhones or Apple Watches or what have you, the company rents out the Moscone Center or (more recently) the Bill Graham Civic Auditorium in San Francisco, both large venues. This will be happening at the Apple campus in Cupertino — harder for reporters to get to, and with a much smaller seating capacity.

An updated Apple computer line will be great. Nearly every writer I know uses one, and updated specs for the desktop iMac will help out the tens of thousands of graphic designers, photographers, and sound engineers who rely on them for their actual job. And during Apple's relative silence on updating its computer line, competitors like Dell and Acer have either made laptops that look a lot like a MacBook Air but sport much better hardware underneath the hood, or cost half the price.
Staying competitive is important for Apple. But for Cupertino (and for the world at large, where the Windows OS still dominates), new Apple computers are just a blip on the balance sheet.