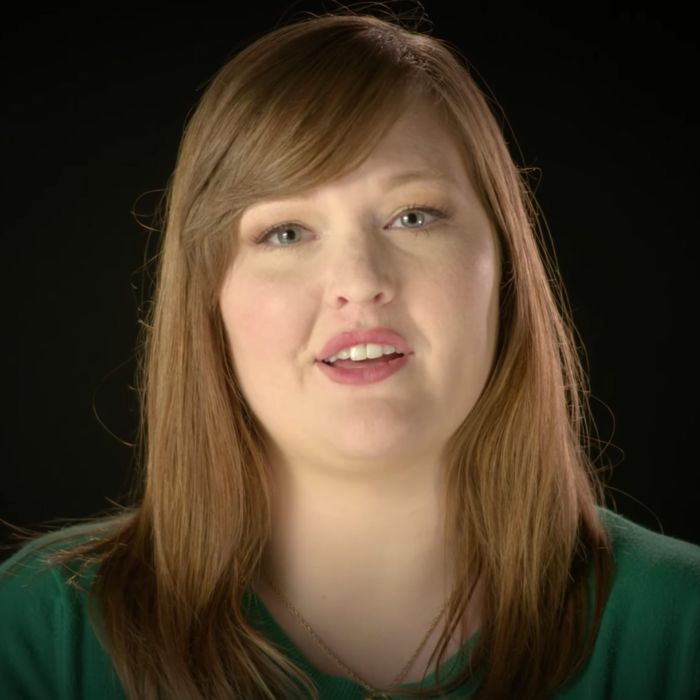 Millennial women for guns.
The feminist case for Donald Trump is about as strong as the animal-rights case for either of his sons. But the National Rifle Association will spend $6.5 million mounting the former anyway.
Sure, Hillary Clinton promises to defend Roe v. Wade, close the gender pay gap, and provide paid family leave and child-care subsidies to working families. And sure, she's also the only major-party candidate who hasn't sexually demeaned women in every workplace she's ever inhabited, or suggested that overweight women who struggle with depression should just stop looking in the mirror, or insinuated that she is sexually attracted to her own daughter many, many times.
But did you know that Hillary Clinton believes only men should be allowed to carry guns?
"Every woman has a right to own a gun if she chooses. Hillary Clinton disagrees with that," Kristi McMains says in the NRA's new ad. "Donald Trump supports my right to own a gun."
According to Politico, the ad is designed to appeal to demographics skeptical of Trump:

It's a play not just for rural voters – the NRA's core base — but also millennials and women, groups Trump has struggled to attract. According to NRA spokeswoman Jennifer Baker, the ads are running on broadcast networks in Ohio, Nevada, North Carolina, Pennsylvania and Virginia, as well as national cable.
In the spot, McMains recounts how her Second Amendment rights saved her life: Cornered by a man wielding an eight-inch knife in a dark parking lot, McMains took out her pistol and "fought back."
The ad buy is the biggest the gun group has made this cycle.
Technically, it's true that Hillary Clinton does not think "every woman has a right to own a gun." The Democratic nominee does not want to repeal federal restrictions on gun ownership that prevent convicted felons, fugitives, or the clinically psychotic from purchasing deadly weapons. She also wants to deny women on the terror watch list access to firearms — as does Donald Trump. (The Republican nominee also wants police to shake down any suspicious-looking black people in Chicago for firearms.)
But Kristi McMains does not appear to fit any of those criteria and will almost certainly be allowed to carry a gun in Hillary Clinton's America.

Still, this ad could have a big impact among the critical "extremely gullible millennials who think a woman's right to choose an assault rifle is the civil-rights struggle of our time" demographic.