Can New York please pick a season?
Photo: Mandel Ngan/AFP/Getty Images
Here's something New Yorkers haven't heard since about April: "Expect a dry, cool period as temperatures Tuesday night fall into the 30s." So predicts the National Weather Service. And: "Wednesday will be sunny with highs in the middle and upper 40s."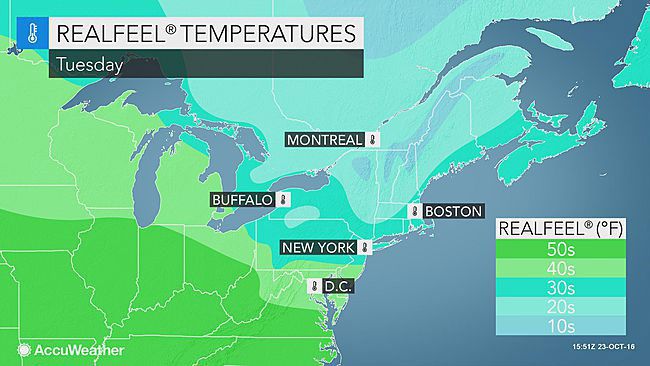 Guess what else is back? Windchill. It won't be as gusty as last weekend's, but the breeze will make it feel as if it's about five to ten degrees cooler, says AccuWeather. On Wednesday morning, that "real feel" temperature will register as below freezing — 30s in and around the city, and maybe even the 20s in the north and west.
To recap: Temperatures last Tuesday and Wednesday broke record highs. Not even a week later, New Yorkers will have to break out the parkas. There's no warm weather on the horizon, and temperatures probably won't crack the 60-degree mark over Halloween weekend. Wearing a light jacket, or at least a cardigan, over your Sexy Undecided Voter costume is advised.