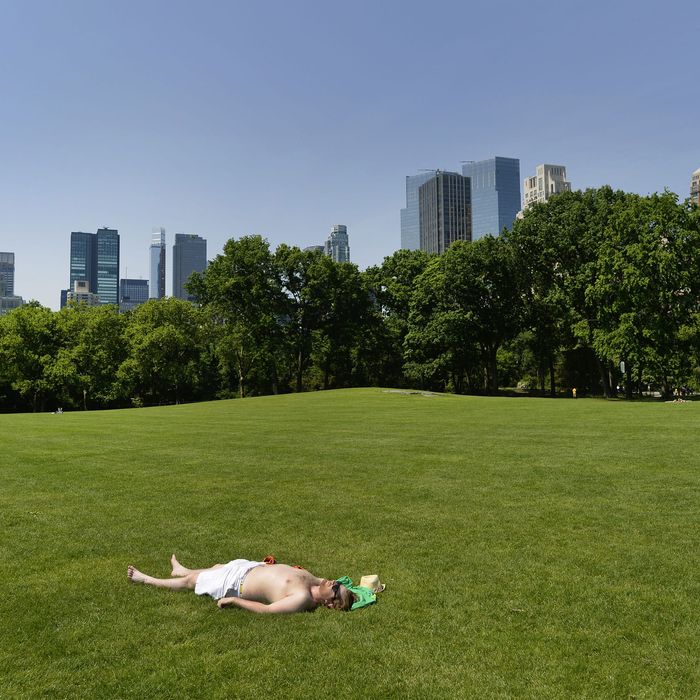 Last chance.
Photo: Timothy Clary/AFP/Getty Images
The New York area is getting its own October surprise this week in the form of record-high temperatures and overall "unseasonably warm conditions," says the National Weather Service. The week starts out balmy — Monday's highs should be in the upper 70s — and will keep heating up until it feels a bit more like August than the middle of autumn.
Tuesday's and Wednesday's temperatures will top 80 degrees, about 20 degrees hotter than the average this time of year. That should be good enough to tie or break a lot of heat records in New York and New Jersey.
This beach weather is brought to you by a warm front that's blanketing the region, helped by southwesterly winds that are pumping even more toasty air into the region. New York will also see plenty of sun Tuesday, in particular, and Wednesday.
A big storm is expected to roll in late this week that will end the summery spell and dump some much-needed — but probably not enough — rain on the region.