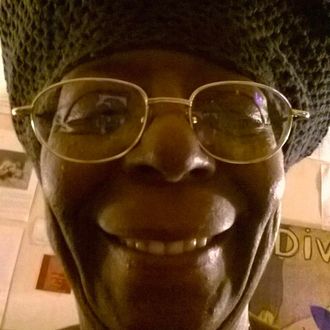 A New York City police officer fatally shot a 66-year-old emotionally disturbed woman in her Bronx apartment Wednesday night, after she allegedly charged at cops with a baseball bat.
The NYPD responded to a 911 call from a neighbor at about 6 p.m. Tuesday night. A resident had called to report a person acting irrationally, yelling and screaming in a building in the Castle Hill section of the Bronx, reports CBS 2. Police entered the apartment belonging to the woman, identified as Deborah Danner, who was naked and carrying scissors when cops arrived. An officer got her to drop the shears, but she allegedly grabbed a baseball bat and tried to whack the cop. A police sergeant fired his gun, reportedly hitting Danner twice in the torso. Danner was taken to the Jacobi Medical Center, and was pronounced dead at the hospital.
The NYPD sergeant, whom media has named as Sergeant Hugh Barry, an eight-year veteran of the force. Barry reportedly had a Taser, and as officials investigate this case one of the big questions will be why he didn't deploy his stun gun instead of his service weapon. For now, he has been placed on modified desk duty and stripped of his badge and gun as officials begin the investigation.
This is reportedly not the first time police have responded to calls at Danner's apartment on other complaints about her erratic behavior. "She's hollering and screaming talking about how she's going to hurt somebody," a neighbor, Raphelle Gundy, told the New York Daily News. "This lady was talking like she was battling somebody."
Danner's mental state, especially if known to cops, raises questions about the NYPD protocol. NYPD Commissioner James O'Neill, speaking to reporters Wednesday, said, bluntly: "What is clear in this one instance: We failed. I want to know why it happened."
Mayor Bill de Blasio, at news conference Wednesday afternoon, called Danner's death "unacceptable."
"It should never have happened. It's as simple as that," the mayor said. "It should never have happened. The NYPD's job is to protect life."
Other local politicians and community leaders are expressing outrage over the shooting, drawing parallels to the death, more than 30 years ago, of Eleanor Bumpurs, an 66-year-old emotionally disturbed black woman who was shot by police after brandishing a knife during eviction proceedings. Bronx borough president Rubén Díaz Jr. called for the Bronx D.A. and Attorney General Eric Schneiderman to launch an inquiry into Danner's death. "This elderly woman was known to the police department, yet the officer involved in this shooting failed to use discretion to either talk her down from her episode or, barring that, to use his stun gun," Díaz said in a statement. "That is totally unacceptable."