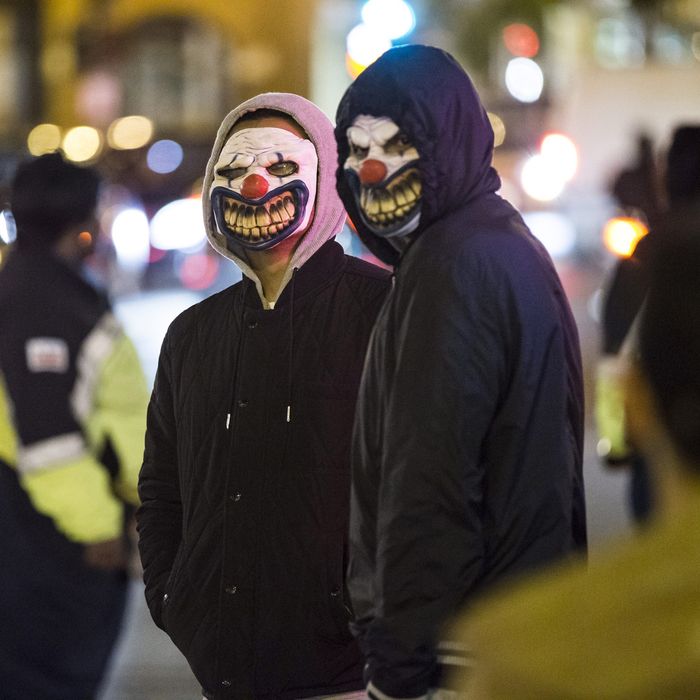 Photo: Anadolu Agency/Getty Images
The NYPD isn't worried about red-nosed criminals in floppy shoes, and you shouldn't be either, according to New York City's top anti-terror cop.
"Don't believe the hype, and don't be afraid of the clowns. Our people who track these threats have found none of these to be credible," said deputy commissioner for counterterrorism and intelligence John Miller.
The creepy clown trend, which began bubbling up in the American South, recently crept into the area with a Long Island high school going into lockdown after it was the target of "clown-related threats." On Sunday, police investigated threats made against two high schools in Queens that were threatened by a Facebook user named Billy Clownsmith. "Coming to kill y'all on Wednesday," Clownsmith wrote. Police decided it was a hoax.
"Needless to say, we're tracking it, but we don't see any real threat here," Miller said. 
The stories of menacing clowns have spread so fast in recent weeks that White House press secretary Josh Earnest was asked for President Obama's take today. "I don't know that the president has been briefed on this particular situation," he said.