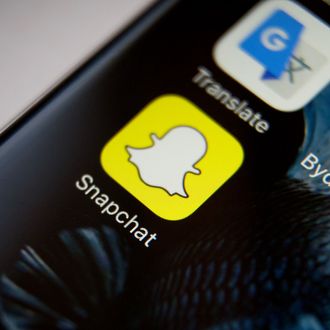 Photo: Jaap Arriens/Getty Images
Chatter surrounding an initial public offering for Snapchat next year is ramping up, with sources telling Bloomberg that the company could be worth anywhere between $25 and $35 billion if (or more likely, when) it goes public. The company is hoping to raise $4 billion in the offering.
When it last raised a round of funding, Snapchat was valued at $18 billion, and if it goes public, it will be the largest social-media offering since Twitter went public, nearly three years ago.
Not much else is known about the IPO, other than that Goldman Sachs and Morgan Stanley have been tasked with leading it. As one of the most secretive major start-ups in Silicon Valley, Snapchat (technically now known as Snap, Inc.) is allowed to file with the Securities and Exchange Commission confidentially because their revenue is less than $1 billion.