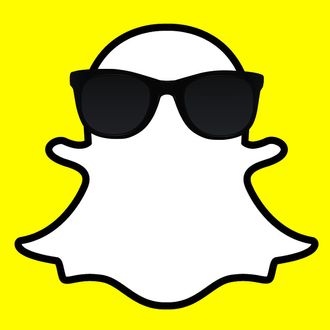 In March, Snapchat got a major app update that included a new feature called Auto Advance, where Snap Stories (photos and videos that last for 24 on the app) would automatically start playing in succession. You'd tap to watch your friend Bette's story, and then Kim Kardashian's would play, followed by DJ Khaled's, your old roommate's, that woman you drunk-added in a bar that one time, and anybody else you followed who had posted a Story update that day. Today, the company announced they are turning off Auto Advance for all users.
While the feature made sense from the business side (automatically putting video in front of users could translate to more views and more time spent on the app), as a user, I was never Auto Advance's biggest fan. If you follow a large number of people, tapping in and out to watch the stories you actually wanted to see felt clunky and time-consuming. (Snapchat never introduced a way to opt out of the feature.)
From Snapchat's blog:
Unfortunately, this change made it impossible to individually choose which Story to watch. Sometimes we just want to see what our close friends or family are up to – not all of our friends – and Auto Advance prevented that.

Auto Advance retraction is starting with Android users and will soon affect iOS users as well, Snapchat notes. If you're really missing it, the company also announced a new feature called Story Playlist, which will let you curate a list of Snap Stories you want to play in a row. "Tap on the Story thumbnail to the left of your friend's name to add their Story to your playlist. Hit the play button at the bottom of the screen to watch!"
Plus now, if you see that a follower has watched your story, you'll know it's because they really wanted to and not because an app made them. That's true engagement.