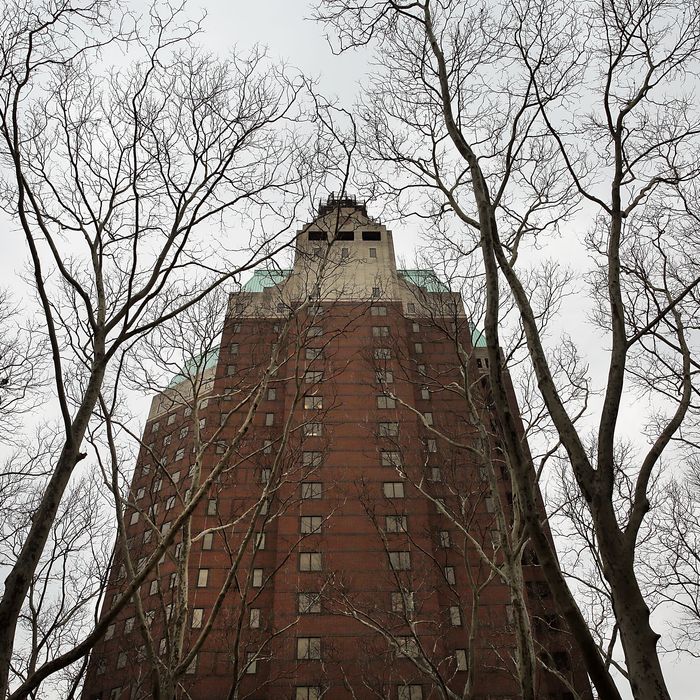 One Pierrepont Plaza in Brooklyn, which is home to the Clinton campaign's national headquarters.
Photo: Spencer Platt/Getty Images
Early Friday evening, one floor of the Clinton campaign's headquarters in Brooklyn was evacuated after two interns opened a piece of mail that contained a suspicious white powder. The substance was subsequently tested by authorities and found to be nonhazardous, according to the campaign. Four staffers were exposed to the powder and were examined by medical personnel, but they were released after showing no signs of illness, according to the New York Post. CNN adds that, according to New York police, the letter was originally delivered to, and opened at, the campaign's office in midtown Manhattan before being taken to Brooklyn and leading to the scare. The NYPD, U.S. Secret Service, and Office of Emergency Management are all involved in an investigation into the incident.