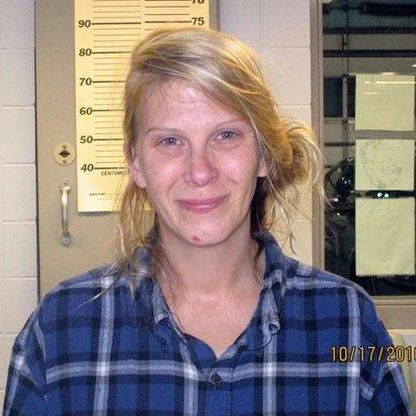 Photo: Courtesy of Portage Co. Jail
Wisconsinite Christina Ferguson was arrested this week for accidentally smearing peanut butter on the windshields of 30 cars parked outside a meeting of a local environmental group. She thought the cars belonged to Donald Trump supporters.
Ferguson first made her presence known by walking into the meeting and yelling about Trump while holding a "family-size jar of low-sodium, creamy natural Jif," according to the police report. After she was booted from the building, Ferguson went to the parking lot to do her damage. The police were called, and Ferguson denied everything, but she was eventually outed by the peanut butter on her hands, which she continually licked while speaking to police.
An ardent Hillary Clinton supporter, Ferguson explained her attack with remarkable clarity, especially given the .218 she blew on a Breathalyzer: "Peanut buttering is better than firebombing," she said, according to the police report. "And Trump plans on firebombing everybody in other countries."