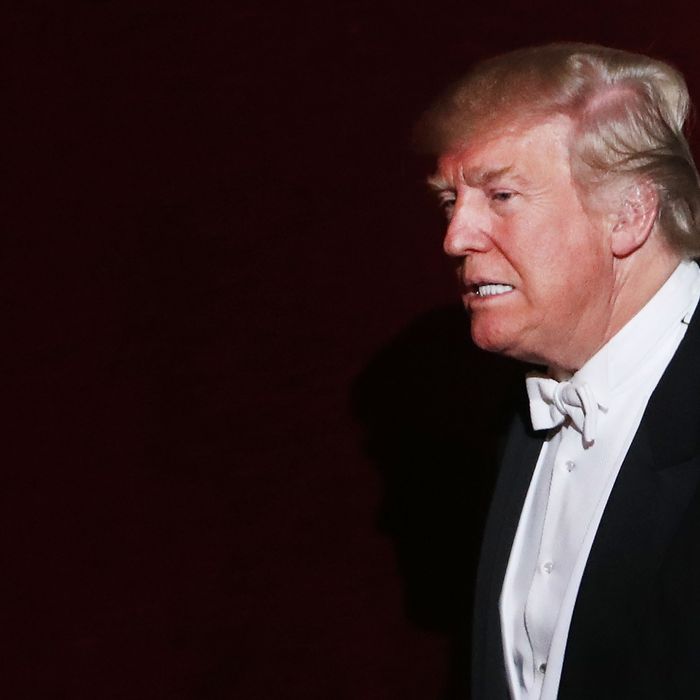 Uh-oh.
Photo: Spencer Platt/Getty Images
More bad news for the team in Trump Tower. Just 19 days before the election, Jim Murphy, Donald Trump's national political director, has announced that he will stop participating in the campaign.
In a statement to Politico Murphy made it clear that he had not resigned, but said that he has "had to take a step back from the campaign" for "personal reasons."

Murphy has been an active presence on the campaign trail since Trump hired him in June and has been instrumental in spearheading campaigning in multiple battleground states.
Trump has historically had a problem retaining campaign staff. Paul Manafort, a friend of Murphy's, resigned in August. Murphy's announcement comes as Trump struggles in the polls and increasingly flounders in the battleground states, an aspect of his campaign where Murphy was considered instrumental.