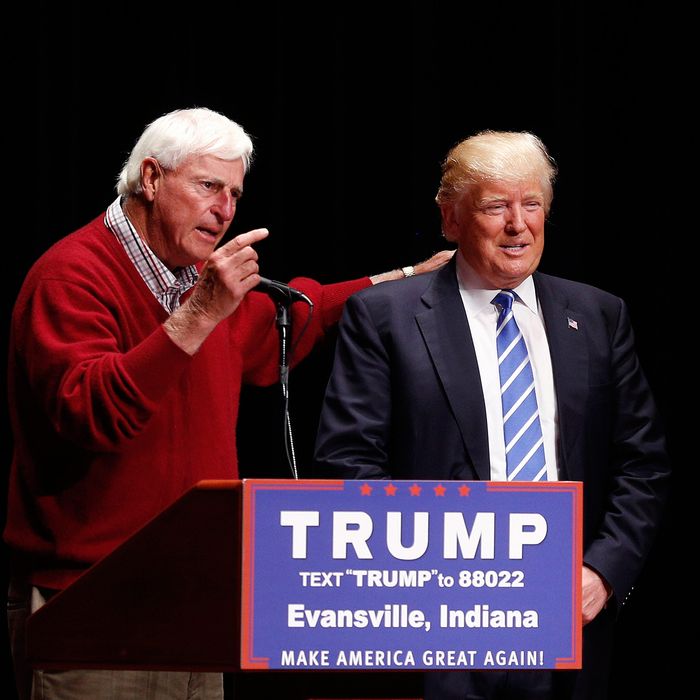 Photo: Luke Sharrett/Bloomberg via Getty Images
Former Indiana University basketball coach Bobby Knight doesn't just agree with Donald Trump on who should be the next president — he agrees with Trump on grabbing genitals, according to a former player. Todd Jadlow, a Hoosier from 1985 to 1989, has written a book claiming that one of Knight's intimidation tactics at IU was to grab players by the testicles and squeeze. He claims that Knight also punched players in the back of the head and smacked them with clipboards.
Not all of Knight's abuse was physical, though. Jadlow writes that Knight constantly referred to one of his players as a "pussy." And now we finally know what kind of locker rooms Trump has been hanging out in.