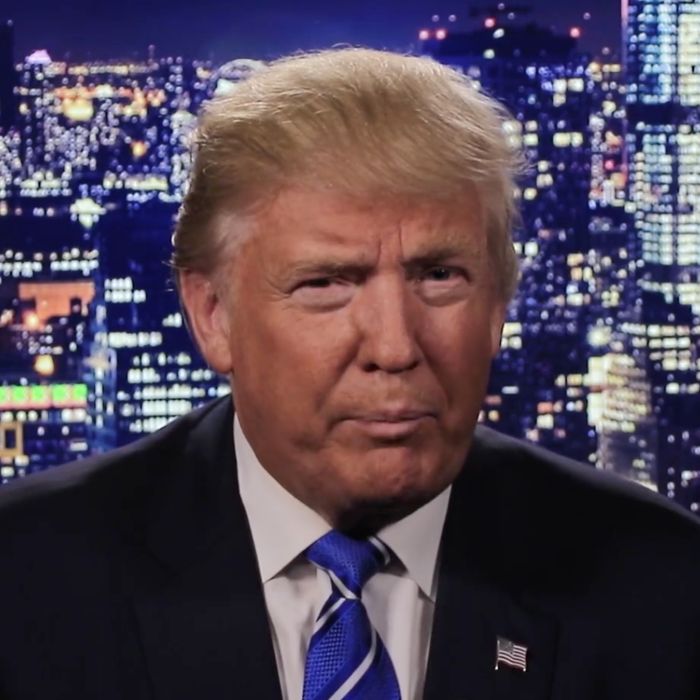 Trump, a person who insists he respects women and thinks he is competent enough to be president, said that he has never pretended to be someone that he is not.
Photo: Screencap/Facebook
Just after midnight on Friday, Donald Trump released a video statement apologizing for remarks he made in 2005 bragging about how his fame allowed him to get away with groping women, a recording of which was published by the Washington Post earlier in the day. Trump begins the fully read statement by attempting to distance himself from his lewd remarks:
I've never said I'm a perfect person, nor pretended to be someone that I'm not. I've said and done things I regret, and the words released today on this more than a decade-old video are one of them. Anyone who knows me, know these words don't reflect who I am. I said it, it was wrong, and I apologize.
He goes on to insist he's not just a change candidate, but that running for president has also changed him. He then pledges "to be a better man tomorrow," swears he'll "never, ever let you down," and complains that the story about the vile and scary things he once said about women is a distraction from the "important issues we are facing today."
The rest of what was theoretically a statement of apology is, in fact, just an attack ad on Bill and Hillary Clinton — who he suggests are way worse than him:
I've said some foolish things, but there is a big difference between words and actions. Bill Clinton has actually abused women and Hillary has bullied, attacked, shamed and intimidated his victims. We will discuss this more in the coming days. See you at the debate on Sunday.

Here's the video:
The apology isn't going over very well:
Meanwhile on CNN, things started getting real: